Monday Mornings: Donut Day
Today's Monday Morning post features one of my boys' all-time favorite breakfasts...DONUTS!!! Oh, how my boys LOVE donuts. The traditional variety typically has more than 30 grams of sugar in one single donut. That's two days worth of sugar for the kids! YIKES! I knew I needed to find a better option so my boys could still enjoy one of their favorite breakfast treats. It's taken some trial and error, but I've finally found a recipe my boys love...so much so that I have to double the recipe (sometimes triple if I want to have some leftover to freeze). These chocolate covered covered gluten-free goodies are loaded with protein which make them great for breakfast, but my boys especially love them as an after school snack!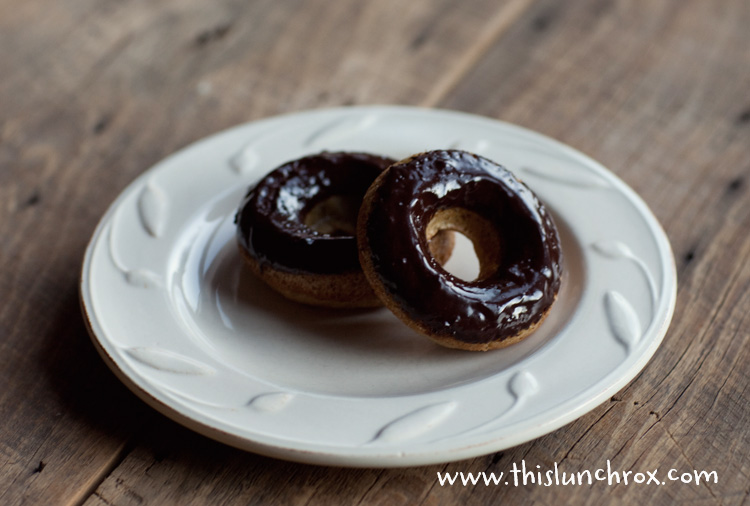 This recipe is one that I adapted from this recipe from Maria (I didn't mean to adapt it, but I accidentally added an extra 1/2 c. of almond flour to one of her recipes and they turned out REALLY good so I thought I'd do the same next time). If peanut allergies are a concern you might try THIS RECIPEfor her coconut flour doughnuts. Maria has other flavored donut recipes on her site as well...the next on my list to try are the Gingerbread Donuts! They sound DELICIOUS and would be perfect for the holiday season! Her new cookbook should be coming out in the very near future. I know what will be on my Christmas list this year.
Almond Flour Donuts:


1 c. almond flour


4 TBS melted butter (or coconut oil)


3 eggs


1/4 c. Wholesome Sweetener Zero (or another natural sweetener)


1/4 tsp salt


1/4 tsp baking soda


1/4 tsp cinnamon


Frosting:
Preheat oven to 350. Combine all ingredients and stir well. Pour batter into prepared donut pans (fill each opening about 1/2 way so the content doesn't spill out while baking). Bake for 20 minutes. While donuts are cooling melt chocolate in a double boiler, adding the almond milk to thin it out. If you don't have a double boiler you could microwave the chocolate in short increments (20 seconds at a time) making sure to stir often so the chocolate doesn't burn. If you use the microwave method you may need to add a bit more almond milk.