Maria...
If you've been reading my blog for a while you have probably noticed I refer to someone named "Maria" quite a bit. Maria Emmerich is the person responsible for my family's transition to a healthier lifestyle. You can go back and read about itHERE, but to summarize...I had been working out for a little over a year and was so frustrated that I wasn't achieving my weight loss goals. A friend of mine from the gym introduced me to Maria one day while we were working out and I learned that Maria had a book called "Secrets to a Healthy Metabolism". I purchased the book that day and the rest is history. Everything she wrote in her book made perfect sense to me and over the past two years since then my family and I have taken baby steps toward a healthier lifestyle and the results in how we all feel is nothing short of amazing.
Maria and I talked often at the gym and over the past few years have become quite good friends. She encouraged me time and time again over the past few years and helped me achieve not just my weight loss goals, but also helped my family learn healthier eating habits. Words really can't express all that she has done for me. The fact that I am no longer plagued by sugar cravings, tired for most of the day, forgetful (the list goes on and on)...it truly feels as though Maria has given me the best gift a friend could ever give. With her help I'm so much more awake, alive and energized and my day isn't consumed (pardon the pun) with thoughts of food than I've ever been before. I can safely say that my life has changed for the better because of the hard work and dedication Maria has put into her research about food and how it affects our bodies.
Not long after I purchased Maria's book I learned that she wrote the book as a way to fund the adoption of two precious boys in Africa. Over the past two years I've agonized with her as they were met with one delay after another. They were matched with their sons nearly one year ago and expected them to be home shortly thereafter, but yet again there were delays. It has been heart-wrenching to know how eager Maria and her husband, Craig, were to get those boys home yet have absolutely no control over it. Imagine the joy we all felt when we received word last week that they got the go-ahead to head to Africa to retrieve their boys. In the past week it's been a whirlwind for them as they pack to bring home their two baby boys! Maria and Craig will be boarding a plane today at noon (CST) to go to Ethiopia to bring their boys home. To say that this is an exciting day feels like the understatement of the year.
Maria and Craig, if you're reading this...safe travels! We are all thinking of you and praying for all to go well while you are in Africa. Those two little boys are beyond lucky to have you both as parents. I can't wait to meet them.
On a sidenote, Maria just released her newest cookbookThe Art of Eating Healthy: Sweets. There are so many wonderful recipes in this book (many of which are gluten free and use no artificial sweeteners). It's a GREAT resource for anyone who has a sweet tooth, but wants healthy options!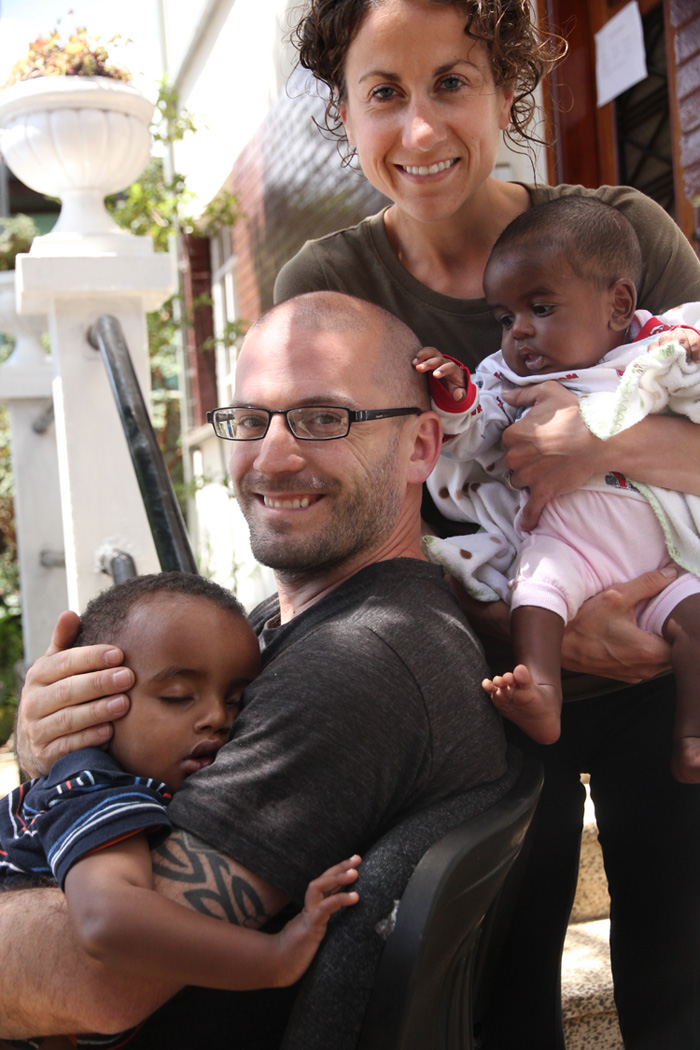 Today's lunch includes a peanut butter sandwich on Lavash bread, raspberries/blueberries, Maria's no bake chocolate bites, string cheese, celery and peanut butter, 2 dark chocolate squares packed in a Planet Lunch Box