Mexican Quesadilla
I'm hoping some of you can relate when I say that school mornings around our house are nothing short of chaotic. A typical morning for us includes me in the kitchen making breakfast, packing lunches, and getting ready for work while my husband outlines our schedules for the day and ties up any paperwork and other odds and ends. The kids are eating, getting ready for school, packing their backpacks, stopping every now and then for a quick knee hockey game all while the dog is running underfoot making sure nobody forgets to feed him.
Last year our chaotic mornings really started to take a toll on all of us and I knew we needed to change something. Whatever we were doing wasn't working as almost every morning the kids were fighting, we were running around like crazy to get everything pulled together before they left for school, their rooms were left in shambles for the day, and the kids often forgot something at home that they needed at school. Let's just say...our mornings were not pretty.
Then, I stumbled across the book Cleaning Houseby Kay Wills Wyma and read about a morning routine strategy that I thought might just be the perfect solution for us! In the book she recommends filling a jar with one dollar for every day of the month for each of your children. The kids have a list of tasks that need to be done by a certain time every day or a dollar is removed from the jar. At the end of the month the kids get to keep whatever money remains in the jar. When we implemented this system we were very clear with the kids about the morning expectations. In order for our kids to keep a dollar in their jar they need to complete 5 tasks by 8:15am: 1) Make Beds 2) Brush Teeth 3) Comb Hair 4) Put Clothes Away 5) Backpacks Packed We gently reminded them about the expectations for the first few days, but then let them know it was their responsibility to complete the tasks without being reminded. If they leave for school and we realize they didn't do something on the list we simply remove a dollar from the jar and leave a little note explaining why they lost a dollar.
We have tried several "allowance" techniques in the past and none have worked well for our family. This, however, has been very effective...not only in streamlining our morning routine, but it also give the kids an opportunity to earn and manage money which they love! This has definitely brought welcome relief to our morning routine so I thought it was worth writing about in case any of my readers are struggling with similar issues.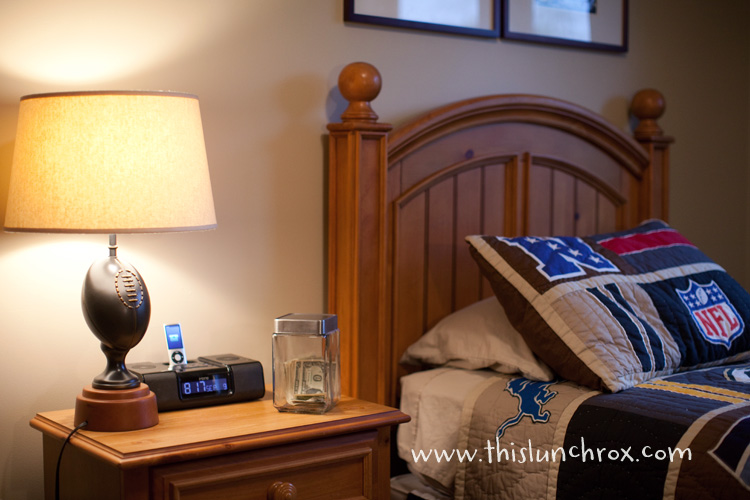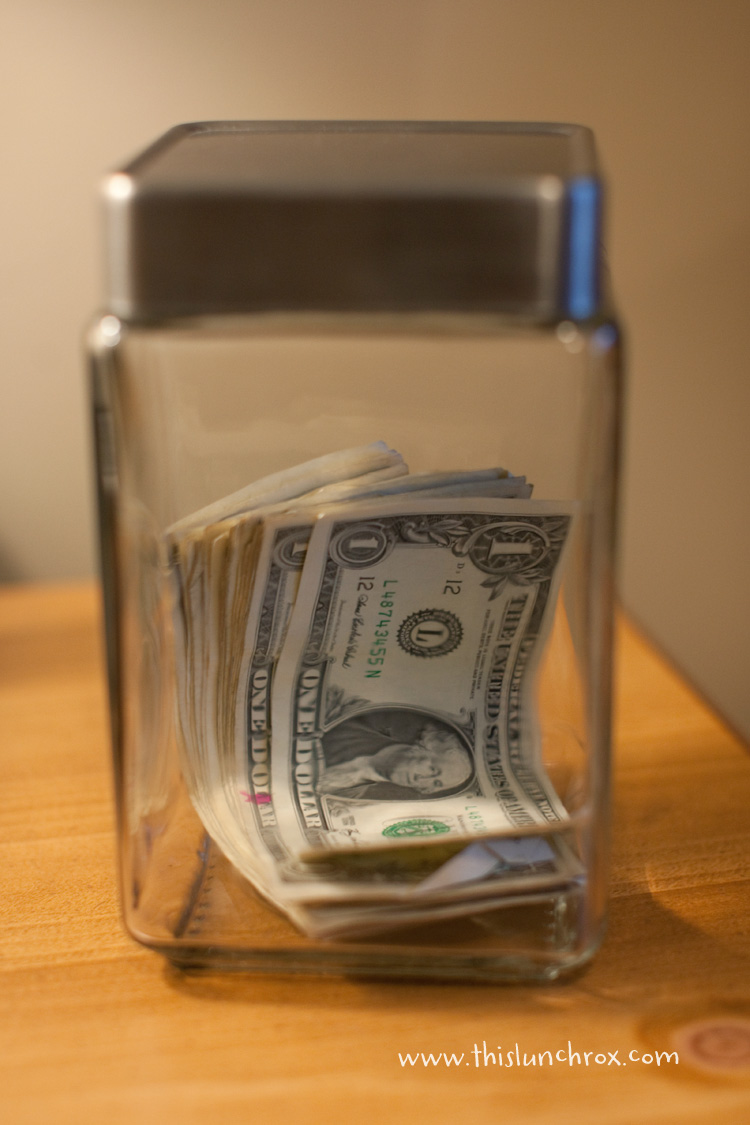 It's been a while since I've done a "Monday Morning" post so I thought I'd share a new favorite breakfast around our house. A few weeks ago , while on a family vacation, our oldest son tried a Mexican Quesadilla and LOVED it. He begged me to try to recreate the recipe so I did my best and this is what I came up with!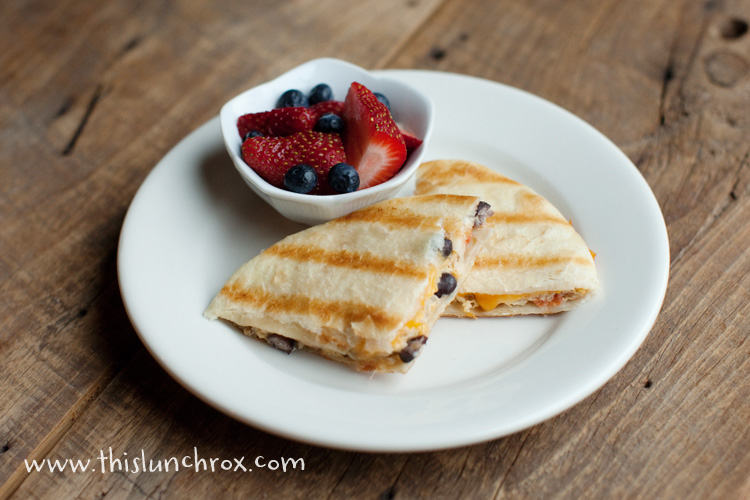 Recipe:



Tortillas (regular or gluten-free which you can find in most health food stores OR make your own using THIS RECIPE)


2 eggs


1 spoonful black beans


1 spoonful salsa


Monterey jack cheese


Whisk eggs and mix in black beans and salsa. In a small skillet, fry over medium heat in a small amount of grass fed buttter (try to keep the egg mixture in a circle), flip and cook on the other side. Meanwhile heat a small amount of grass fed butter in a panini pan and place tortillas in pan to "grill", place cooked egg mixture on one tortilla, sprinkle with cheese, place the other tortilla on top, and press with panini pan top. Cut into quarters and serve.