Boo'd
You may have noticed that I've been unusually quiet here on the blog over the last few weeks and I have a good explanation, but I'm going to save that for another post. Today I want to share something that has become one of my kids' favorite traditions around this time of year...The "Boo Basket". When my boys were little an anonymous neighbor left a basket full of Halloween goodies on our doorstep with a note saying that "We'd Been Boo'd". My kids were delighted and poured over the treats for days. It was such a fun experience not only receiving the surprise, but also paying it forward! We decided right then and there that we wanted to continue this tradition.
Each and every year the boys look forward to delivering the baskets and we all love seeing how far the Boo Baskets spread around town. When we go out Trick or Treating it's so neat to see a variety of "We've Been Boo'd" signs hanging on a number of doors. I love this new tradition for several reasons, but mostly because I think it helps foster a sense of community among neighbors.
The boys had fun helping me put together this year's baskets and last night they successfully delivered them without being seen(although if my neighbors read this blog post I may have just blown their cover...so neighbors, if you're reading this, SHHHH!!!!).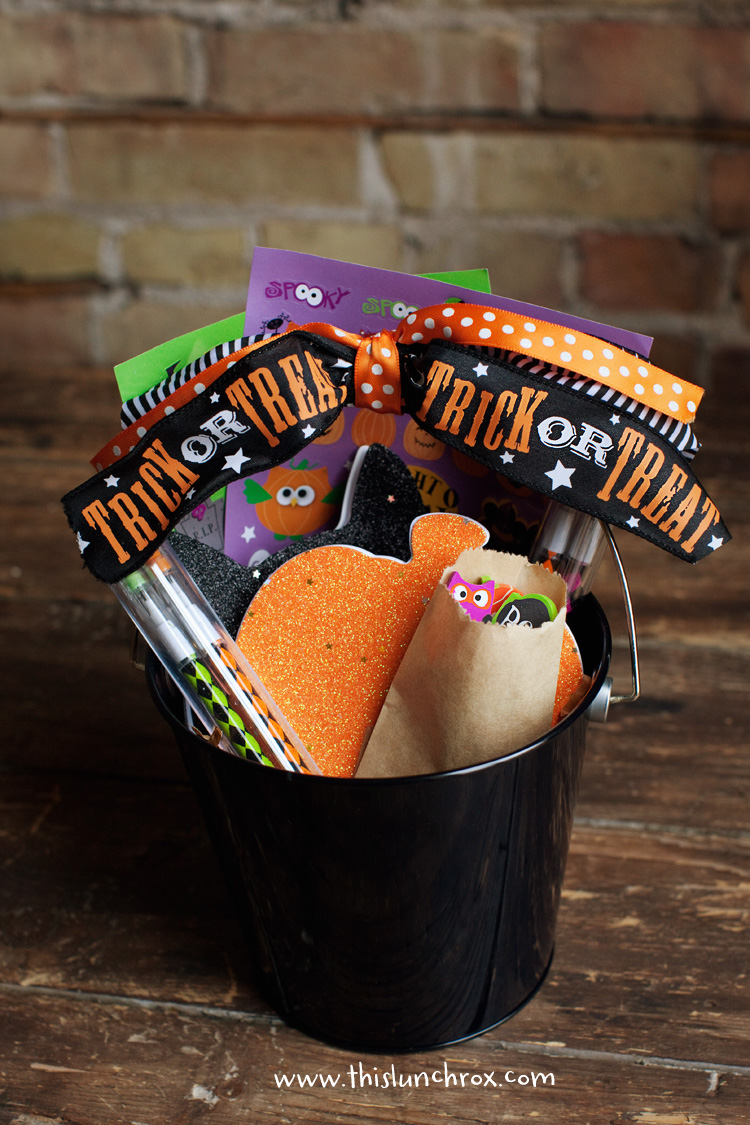 This year we filled the baskets with mechanical pencils, notebooks, mini erasers, eyeball bouncy balls, plastic spiders, and sheets of stickers!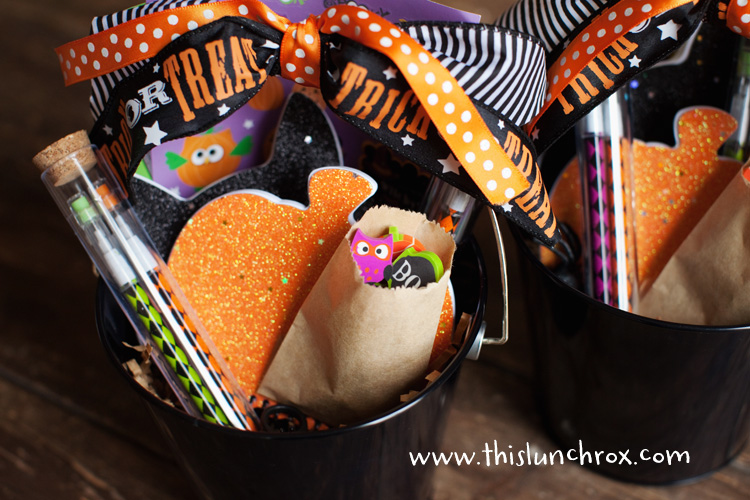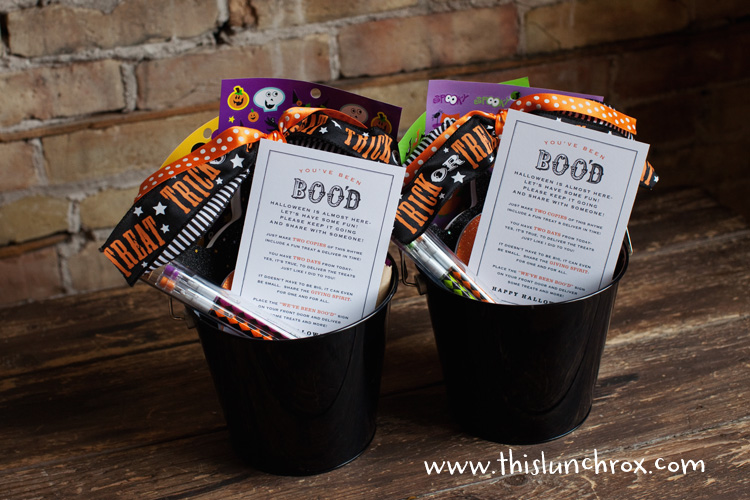 Below I've created a "You've Been Boo'd" Free Printable for my readers for any of you who would like to do this with your own kids! Click HERE for the FREE DOWNLOAD!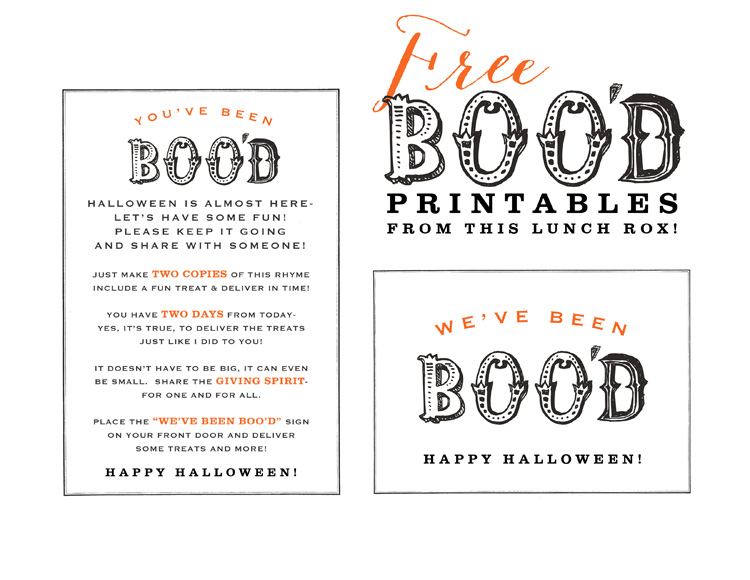 To celebrate our annual "Boo Basket" tradition I created a Boo-themed lunch which included: turkey ghost sandwich with white American cheese accents, grapes, broccolini, gluten-free snickerdoodle cookies, almonds