Chomp...
One of the best parts about starting this blog is that I seem to be connecting with like-minded parents on-line...oh, the beauty of cyber world. Last week I stumbled across The Happy Family Movement blog and fell in love as soon as I read their manifesto (especially the last line "We believe happiness is not something you find. Its something you make.") . I immediately subscribed to their blog, friended them on FB and signed up to follow them on Twitter. I know...borderline blog stalking, but when I like something I tend to like it a lot. The folks behind the Happy Family Movement sent a tweet showing off a new shark cookie cutter they bought on a family outing to the local aquarium saying they were inspired by This Lunch Rox. So fun! I thought it was worthy of a shark inspired lunch. Of all the cookie cutters in my collection there isn't one shark so I had to improvise with my trusty little paring knife.
Today's lunch includes: turkey/cheese shark sandwich with blueberry eyes and provolone cheese teeth, locally made summer sausage, peanut butter/celery (substitute sunbutter if peanut allergies are an issue), blueberries & grapes, homemade mini donuts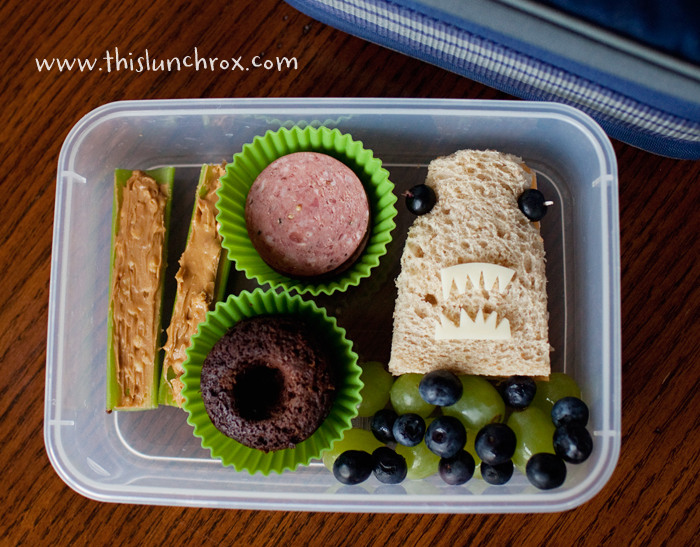 I've had a lot of questions about how I package the lunch to keep it together so I'm showing some "after" photos below. Broken toothpicks are the only solution I've come up with for holding sandwiches together. I'm on the hunt for something a little more refined, but for now this will have to work.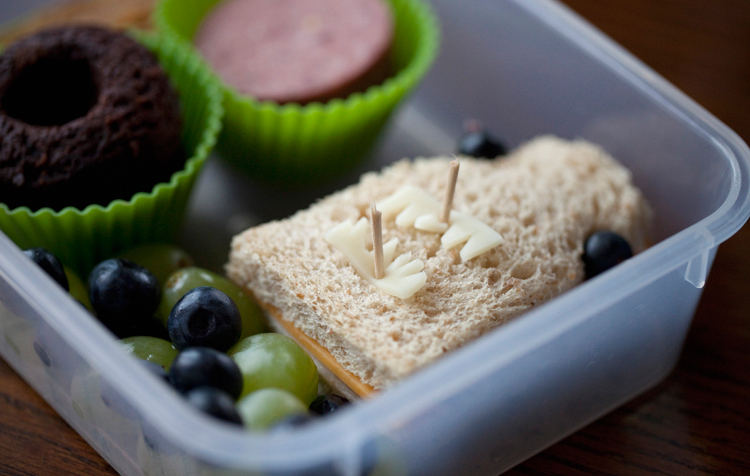 Then I pack two ice packs in the bottom of the lunch bag.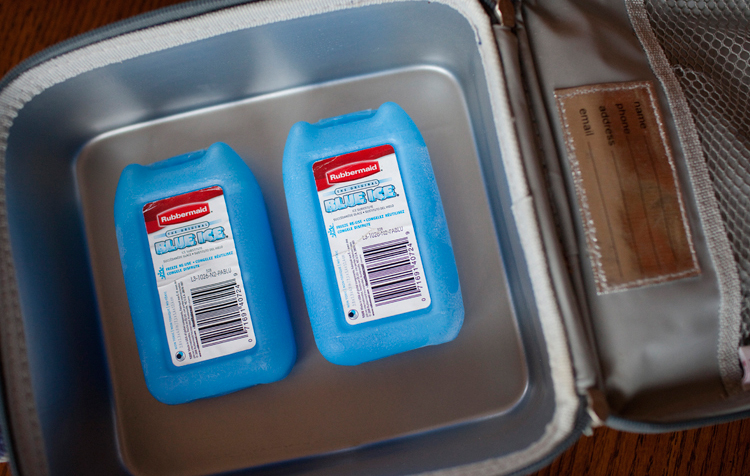 Then I snap the lid on top of the lunch box and tuck it into the lunch bag. As you can see, the lid sits very close to the top of the lunch which keeps the items from moving around too much. I also pack the box flat in the top of my son's backpack. As soon as he gets to school the box goes on a shelf above his coat.