100 lunches...
Something we find ourselves reminding our boys often is just how lucky we are to have all that we do. It's hard to explain to an 8 and 5 year old that the mere fact that they were born in the United States secures them a spot in the world's richest 20% regardless of how hard they work. We sponsor two boys in Nicaragua and Mozambique so we are often using the conditions in those developing countries as a comparison to how we live here in the United States. A few weeks ago we sat down as a family to watch one of our favorite TV shows, The Secret Millionaire, and during the introduction my son asked in which country the show was filmed. It took a moment for me to realize that my he didn't associate the images he was seeing on TV as something that could be a reality here in the United States. We seized that opportunity to explain that people in developing countries aren't the only people in need. Again, we did our best to help the kids understand how some people fall on hard times even here in the United States. We found ourselves doing a whole lot of talking but felt like it might be better to do something as a family to give the boys a better sense of what we were trying to explain.
A few days after this episode, we met with a group of friends and one of them suggested getting all of our families together to make sandwiches for a homeless shelter in Minneapolis. It sounded like a wonderful way to involve the kids in doing something to help people in need locally so we jumped at the chance. Our friends Scott and Leigh hosted the sandwich making party at their home last night and the kids made quick work of putting together a whopping 100 sandwiches.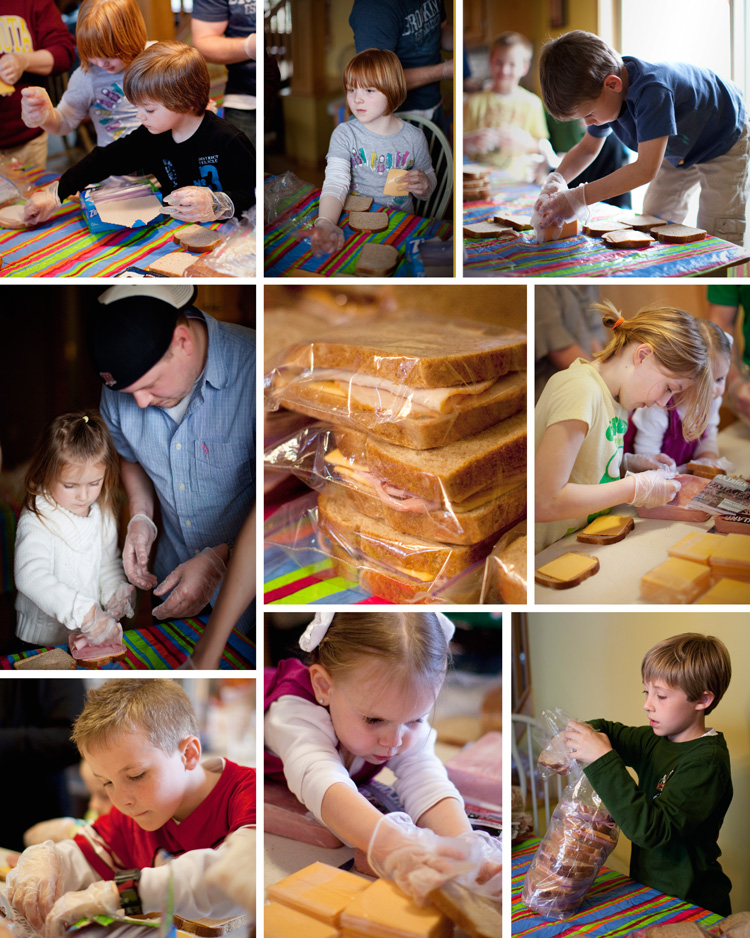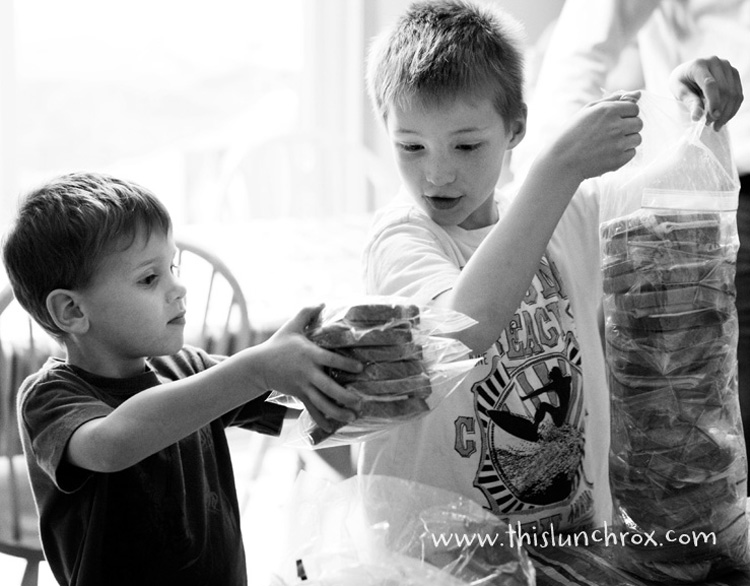 After all the sandwiches were packed we took the boys downtown to deliver enough sandwiches to feed 100 people which made them both pretty darn happy. They said they wished we could have taken everyone one of "mom's lunches", but they both agreed this was a good start.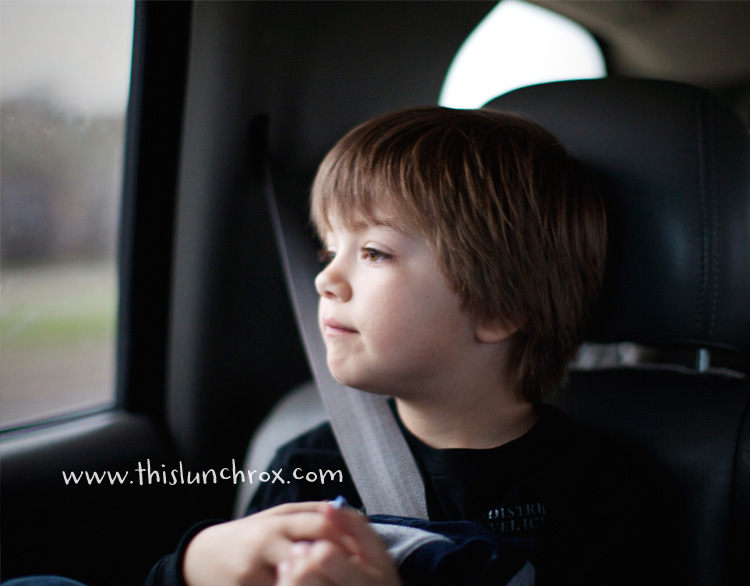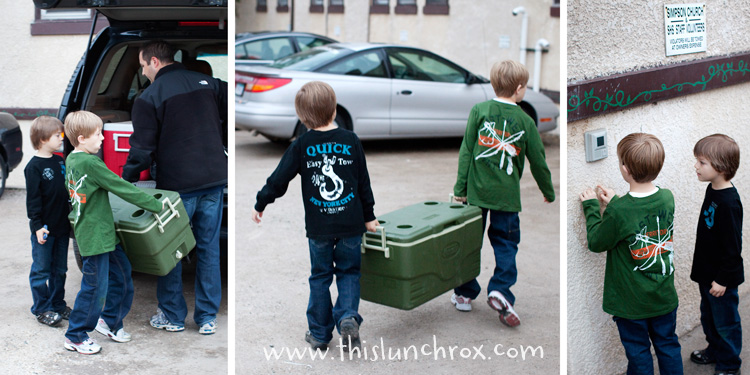 Today's "100-themed" lunch includes: roast beef/lettuce roll-up, hard boiled egg, peanut butter/chocolate muffin (baked in a donut pan just for fun), string cheese, orange