Hydration...
Take a look at this forecast!! Talk about HOT!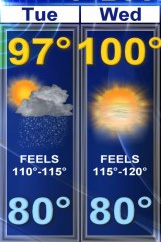 Here in Wisconsin we are used to extreme temperatures, but typically it's extreme in the winter. -30 doesn't phase us up here in my neck of the woods, but very rarely do we see temps with a heat index between 115-120! With temps like this it is oh, so important to keep kids hydrated! For the past few days I've been filling a few bottles with water and ice and keeping them in the fridge so the kids have easy access to a drink whenever they need it. Speaking of water bottles, I've tried a variety of them looking for just the right one and so far this one from CamelBak seems to work the best. It stays cold for a long time and it's easy for the kids to re-fill and drink from.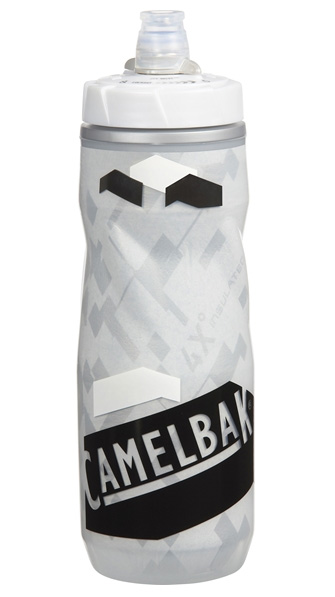 Sometimes my boys want a little something other than water on these long, hot summer days so I like to have a few "treat" drinks on hand. It's been a process finding sweet drinks that aren't filled with artificial sweeteners and other garbage, but alas we found some that the boys love! The first is a flavored green tea called Steaz which is available in a variety of flavors. Our personal favorite is Raspberry...it's especially good if you pour it in a glass with ice with a few fresh, organic raspberries. Mmmm!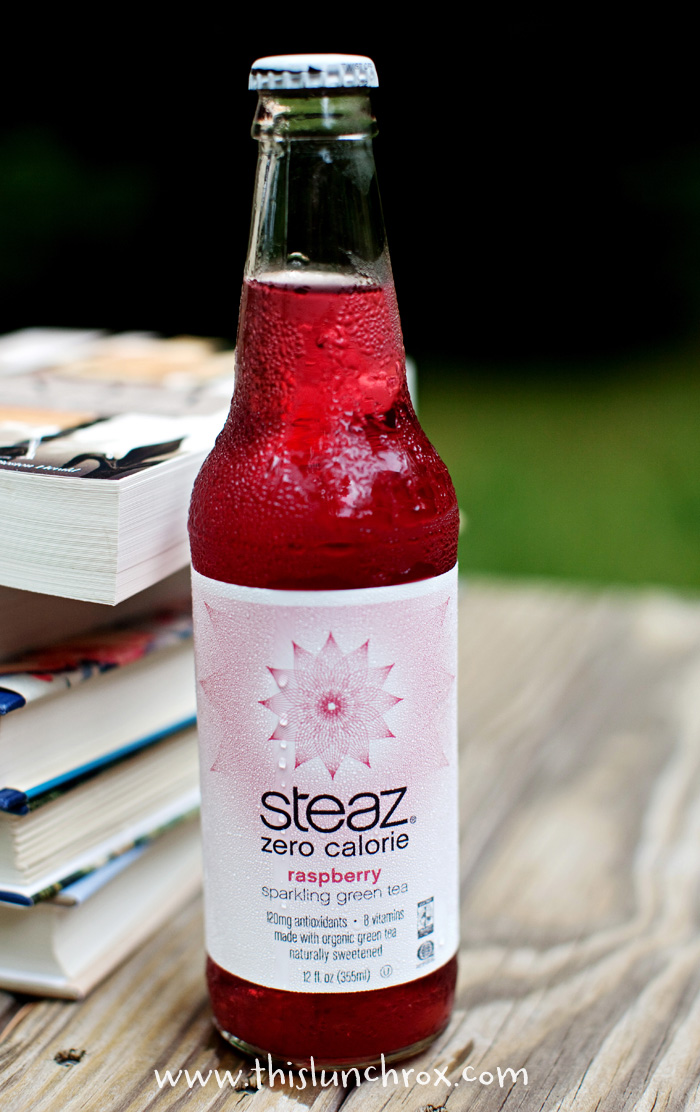 Here are a few shots of my boys drinking their "pop" after an afternoon of skiing and tubing...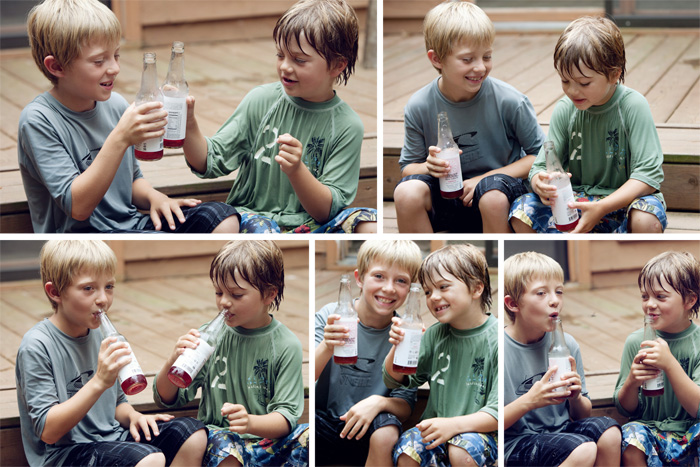 My boys also love Root Beer Floats so I was determined to find a healthy alternative. Our local grocery store started carrying Zevia in assorted flavors including root beer! Zevia is a carbonated "pop-like" drink flavored withoutchemically processed artificial sugar substitutes, artificial colors, flavors or preservatives normally found in other sodas. I combine that with So Delicious Coconut Milk Vanilla Bean Ice Cream and voila! This is a family favorite...especially in the summer.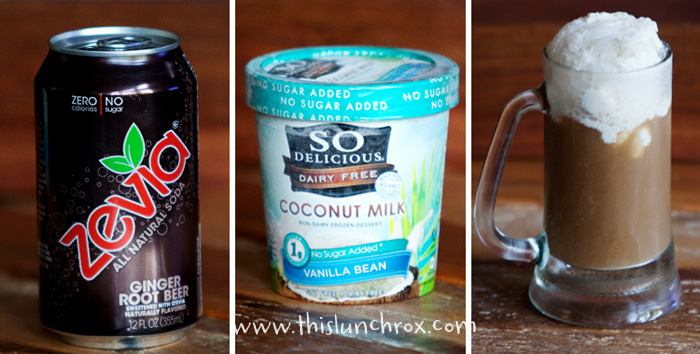 Stay cool everyone and remember to stay hydrated!!