Monday Mornings: Volume 2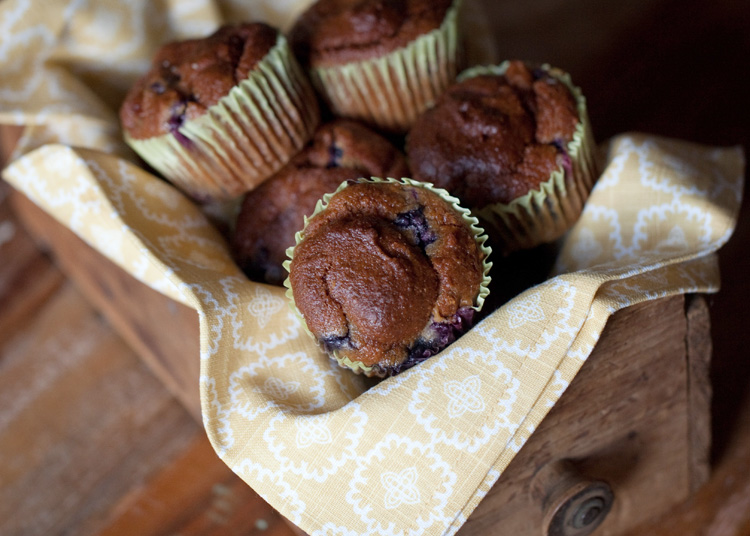 Welcome to another addition of Monday Mornings here on This Lunch Rox! Today's breakfast features one of my boys' all-time favorite breakfast treats...blueberry muffins. I found the original recipe for the muffins from a web-site called Comfy Belly which I think a lot of you might find useful based on the number of people out there who have written to me about specific allergies. If you click on her site you'll see that she has recipes categorized by allergy (gluten-free, nut-free, egg-free, lactose-free, etc...) My boys love muffins so I adapted this recipe as follows:


1/4 cup sugar-free honey (can be found atNature's Hollow)


3 tablespoons of butter, melted


2 eggs


2 very ripe bananas


3/4 teaspoon of aluminum-free baking soda


1/2 teaspoon of salt


2 1/2 cups of almond flour


1 cup blueberries




Preheat oven to 310 degrees F.


Mix all wet ingredients together in a bowl until well blended (with the exception of the blueberries)


Add dry ingredients and mix until combined.


Fold in the blueberries.


Add muffin liners to a muffin baking pan, and then add batter to each liner.


Bake for 30 minutes, or until a toothpick comes out clean from a muffin.



I typically make a batch of these and freeze them and pull them out as needed. They are great for breakfast, snack or even as a side at lunch or dinner. Because they are low in sugar and high in protein they keep the kids feeling satisfied and full much longer than they would with a piece of toast or other pastry.