Granola Bars...
This week I am in Las Vegas for a work commitment which means my husband is on lunch making duty while I'm gone. I made up quite a few things for him to use to pack lunches this week including one of the boys' favorites...granola bars. This recipe is one I find myself making time and time again as they are very filling making them great to serve with breakfast, lunch, and especially as an after school snack. These granola bars are not only packed with protein, but are void of all the yucky chemicals and other junk found in most pre-packaged varieties. I made a batch yesterday before I left so my kids could have them to enjoy while I'm away and also so I could bring a few with me to snack on throughout my trip.
This recipe is from Maria's blogwhere you can read more about what is included in most pre-packaged granola bars...it's an interesting read to say the least!
Granola Bars:
"HEALTHIFIED" CHEWY GRANOLA BARS:
1 cup natural peanut butter or almond
1/2 cuperythritol(I use wholesome sweetener ZERO)
1/2 tspstevia glycerite
1 tsp vanilla
1 cupNATURE'S HOLLOW xylitol honey (Xylitol is NOT an artificial sweetener and occurs naturally in many fruits and vegetables and is even produced by the human body during normal metabolism. Manufacturers make it from plants such as birch and other hard wood trees and fibrous vegetation.) You could use another natural liquid sweetener as a substitute.
1 cupalmond meal/flour
1 cuphazelnut meal(or other nut)
2 cupswhey crispsor crushed macadamia nuts
1 tspCeltic sea salt

Preheat oven to 325 degrees F. In a food processor, place all the ingredients and blend until a thick paste (I leave a few pieces of whey crisps whole for a crispy texture). Grease a 9x13 inch baking pan (or line with parchment paper), then spread the mixture into the pan and press down to form a dense sheet. Bake for 15-20 minutes or until slightly crisp on the outside, chewy on the inside. Cut them immediately before they harden. Makes 12 LARGE bars.
I use our heavy duty BlendTec blender when making this recipe. If you don't have a commercial style blender I would crush the whey crisps using a food processor or blender and then combine all the ingredients together in a bowl and mix by hand.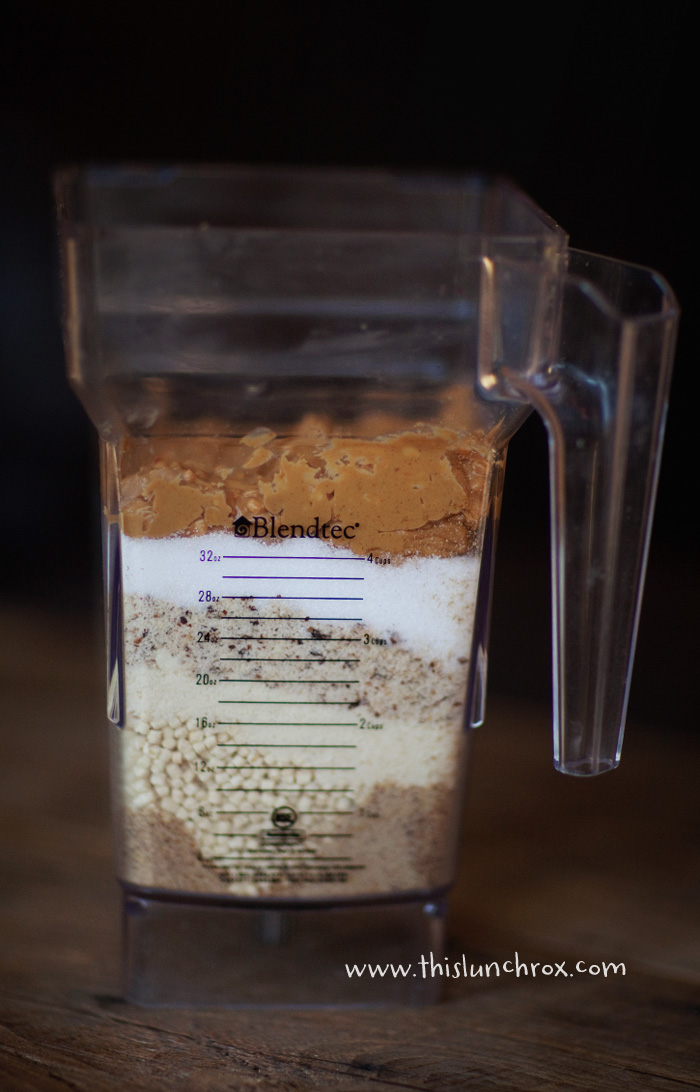 The bars can be stored in an airtight container, but I like to wrap each bar individually in wax paper since we often take these on the go. The wrap keeps them from crumbling during transport. The wax paper certainly isn't necessary though!