Summertime
Yesterday we said good-bye to my parents and my sister's family who all came up to spend the week with us at our cabin up in northern Wisconsin. It was an action packed trip filled with all things "summer"...jet-skiing, swimming, paddle boating, tubing, pontooning, fishing, skiing, you name it!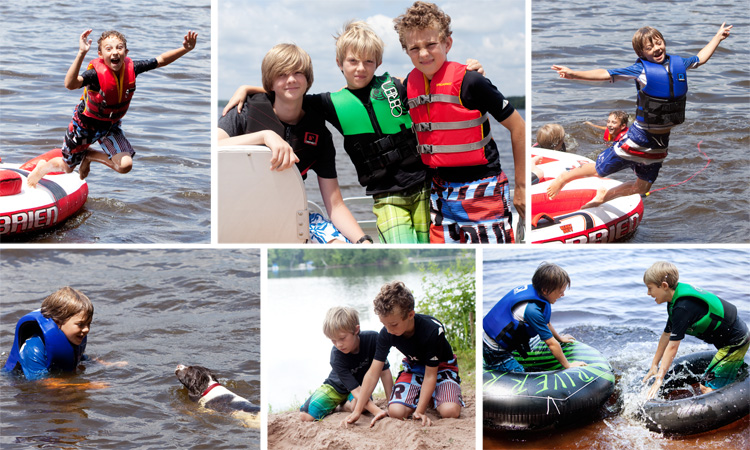 Between my sister and I we have four growing boys who I knew would work up an appetite each and every day so I did my best to make some filling snacks for them. One of my favorite summertime snacks as a kid were "push-pops". They were cold and refreshing...a perfect treat after a day of fun in the sun! I attempted a "healthified" version usingMaria's "Shamrock Shake" recipein various flavors and freezing them in push-pop molds. The boys absolutely LOVED them! (They particularly loved the mint and strawberry flavors.)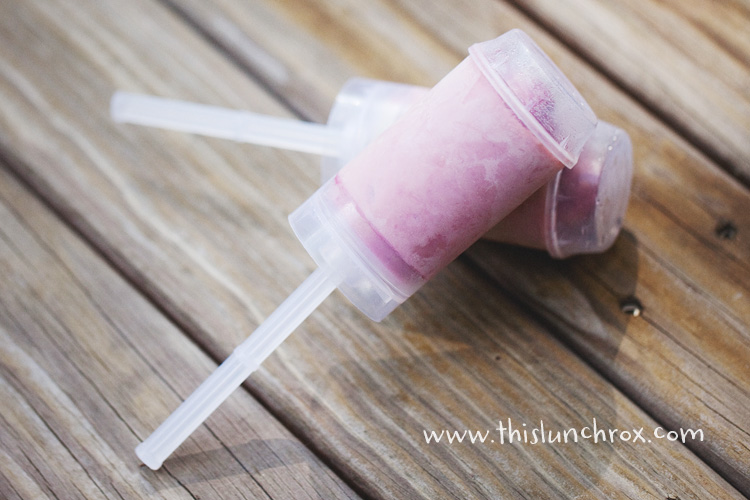 Maria's Healthified Shamrock Shake (made into push-pops)


1/2 cup avocado


3/4 cup unsweetened almond milk (or full fat coconut milk)



2 TBS cream cheese ORcoconut cream, softened


1 cup crushed ice (I used about 1/2 cup crushed ice since I was freezing them and wanted them to remain creamy frozen)


4 TBS erythritol (orSwerve)


1 tspstevia glycerite(omit if usingSwerve)


1/4 tsp mint extract or about 1 tablespoon fresh mint leaves


OPTION:use a different extract to switch up flavors!(As I mentioned above...the boys seemed to like the mint and strawberry flavors the best)


Combine all ingredients in a blender and blend until smooth. Pour into
push-pop containers
and place in freezer. (If your freezer has a wire rack it works well to place the stem of the push-pop container between the wires in the rack to hold the pops upright until frozen.) PLEASE NOTE: When I create different flavored push-pops I use
natural food coloring
to coordinate with whatever flavoring I used. You can also use frozen berries in place of ice to add color.
My youngest son enjoying a push-pop with his cousin: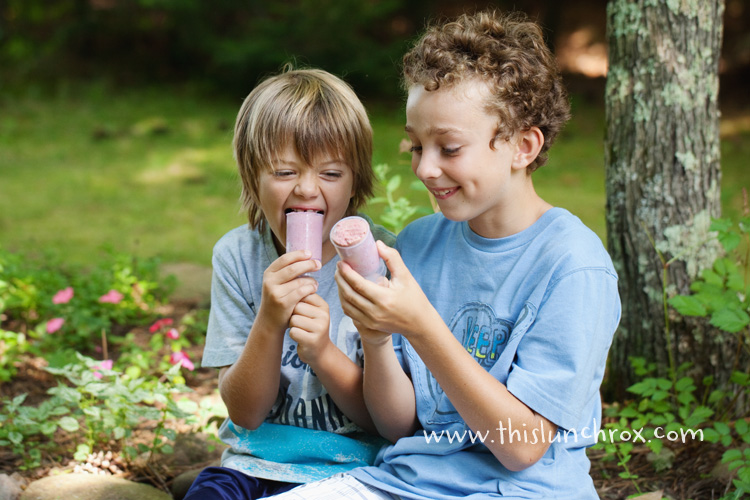 As much as I enjoyed all the daytime activities, I'll be the first to admit that I loved it when the kids crashed and my mom, sister and I could curl up by the fire outside reading the HUGE stack of books we all brought. It sure was a fun and relaxing week with family!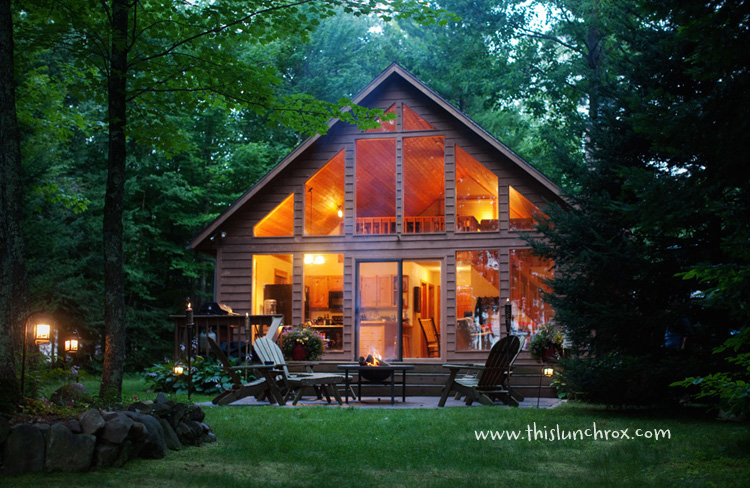 I hope you're all enjoying summer break!