Giving Project
If you've been following my blog for a while you know that the Giving Project we do as we countdown to Christmas is by far one of my favorite holiday traditions. If you missed the original post you can see it HERE. Basically, The Giving Project is a way for us to serve our community and it's something we thought might help us all remember the true meaning of Christmas. When we started this project we hoped we would be able to continue doing it year after year, but feared life might get busy or the kids schedules would make it nearly impossible to complete. However, what we're finding is that the longer we do it the more adamant the boys are about continuing the project. This year we spent one day putting up all of our Christmas decorations up around the house. The ornaments were on the tree, the stockings were hung, the wreaths were on the doors, and my youngest son looked around and pointed out that we were missing the Giving Jar. Right then and there I knew that what we had started with the kids several years ago has very much become part of their Christmas tradition.
This Giving Project is something they look forward to doing and my hope is that they continue the tradition for years to come. Which is why, this year, I decided to do something a little different. You see...I wanted to create something I could pass down to my boys when they grow up and start families of their own. I asked my mom to make a set of envelopes I could use now while they are young, but could also serve as an heirloom to pass from one generation to the next.
With help from my dear friend, Jennifer, I was able to create a board for this years' project using the envelopes my mom created. It's a great centerpiece that serves as a constant reminder about the spirit of Christmas and that it is, in fact, better to give than to receive. Which is something I hope my boys will always remember.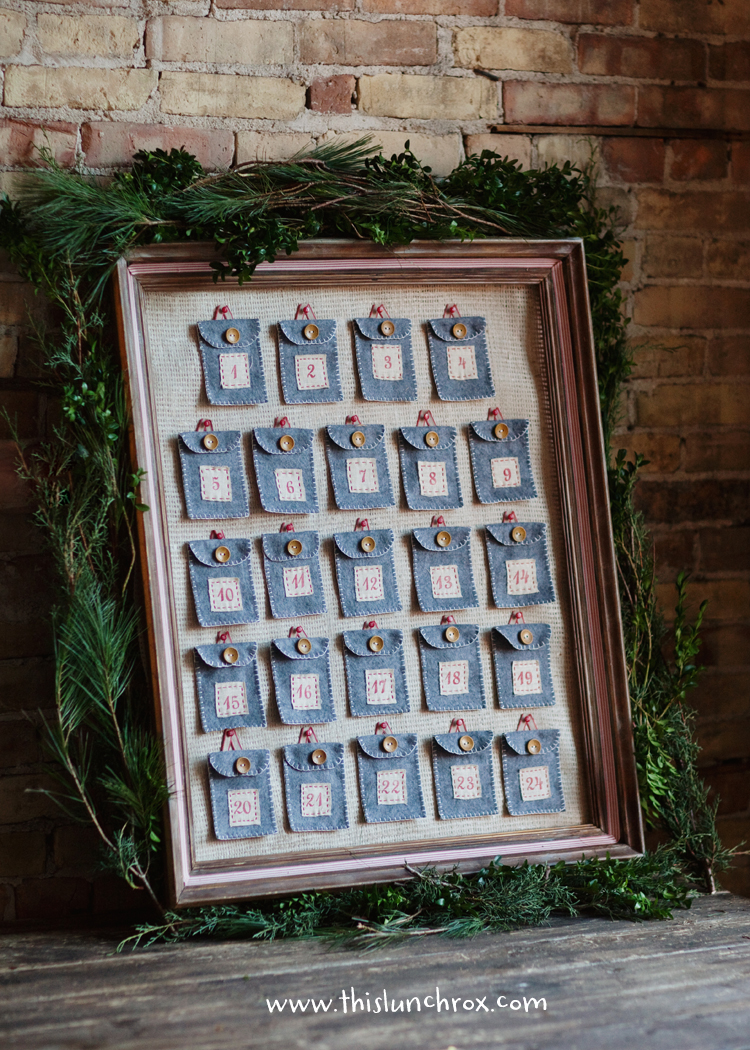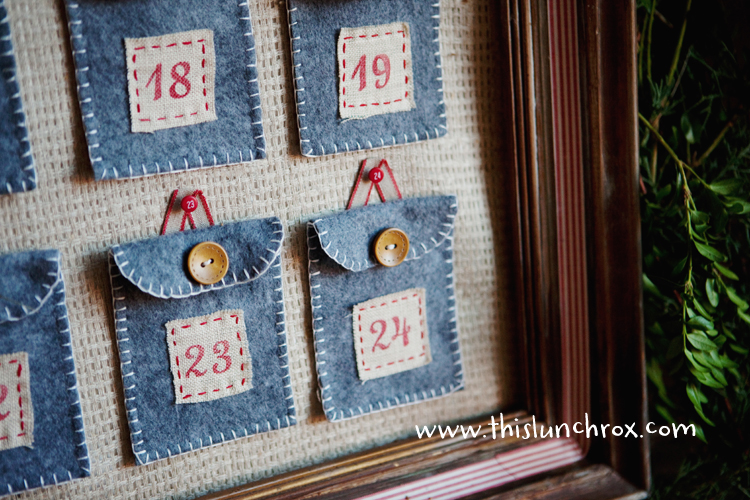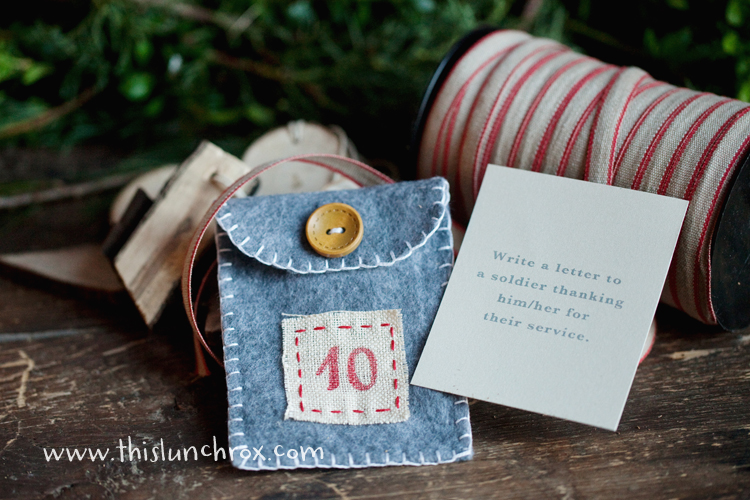 Today's lunch represents some of our favorite Christmas traditions in our home. Included in the lunch is a sandwich gift to represent the gift of giving, cheese, celery with peanut butter, lefse (a traditional Norwegian food we have every year), and a pierniczki (a traditional Polish cookie representing Filip's heritage...a cookie that will definitely be part of our Christmas traditions from now on.)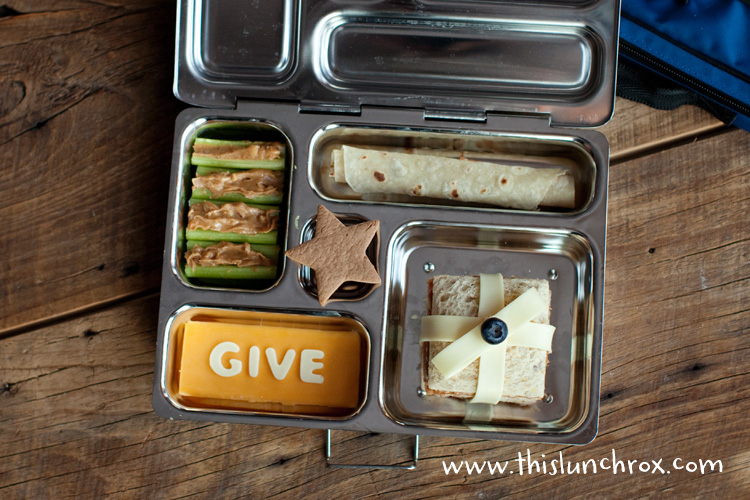 Save