Snack Packs
As many of you know, I have two growing boys...one teenager and one tween. What I'm learning about boys is that they can eat. A LOT! For a while I was so overwhelmed with how to keep them full that I started to let my standards slide. Pre-packaged snacks & fast food started creeping into their diets and we came pretty close to letting it become a regular occurence. The only problem was that it was costing us a fortune as those food choices seemed to only leave our boys hungry for more.
Both of our boys are very active in sports and the more reading I did about fueling teen athletes, the more important it became for me to provide them with nourishing food instead of junk. Especially since research shows that our muscles replenish glycogen much quicker when we eat within 30 minutes of a practice or a game. I realized that one of our biggest challenges was post-practice or post-games. The boys would come off the field, ice, or track (whatever season it might be) and they were H-U-N-G-R-Y! That's when we were most likely to grab packaged snacks or fast food.
A few months ago I started getting into the habit of pre-packing snack boxes on Sundays. Then when I'm running out the door to pick up the boys from their activities I have a quick, easy and nourishing snack for them to munch on while we drive home. The contents of the snack boxes vary depending on the season. Currently my son is in a stretch where football and hockey overlap. I've found that he's craving more fruits and veggies post-workout where when it was just football practice he asked for more protien cookies, muffins, etc...
Here's a peek at this week's snack boxes and if you keep scrolling down you'll find a printable of some of our make-ahead snack box staples!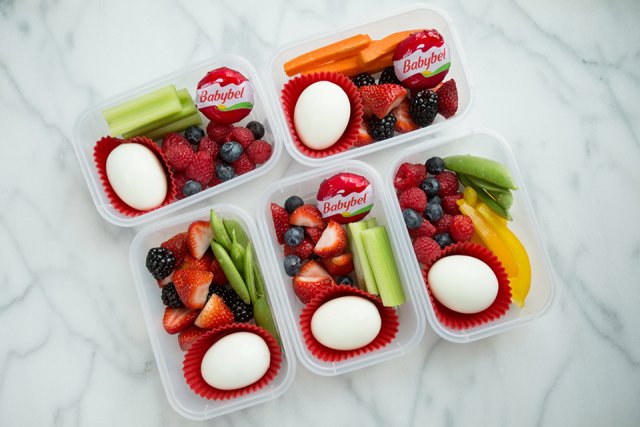 I've found the Snapware 2-cup containers to be about the perfect size for packing snacks.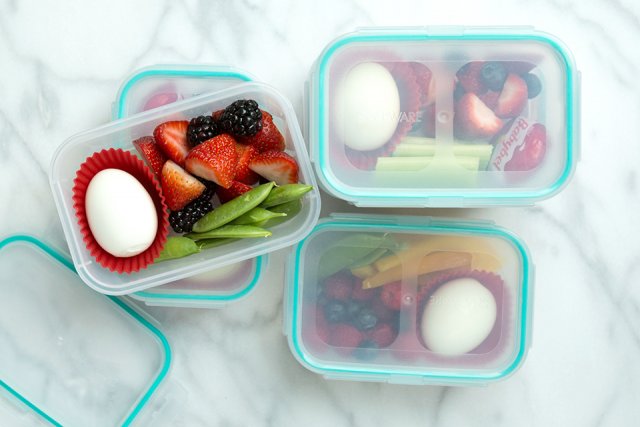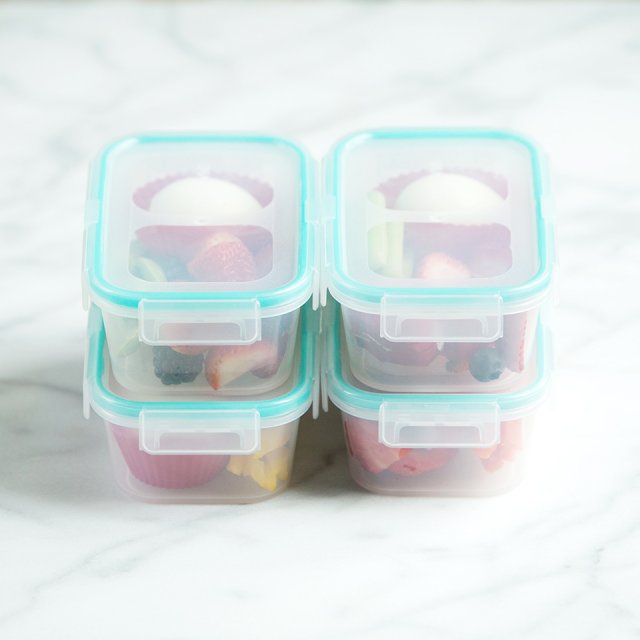 Here's a list of some of our snack box staples! You can download this list HERE.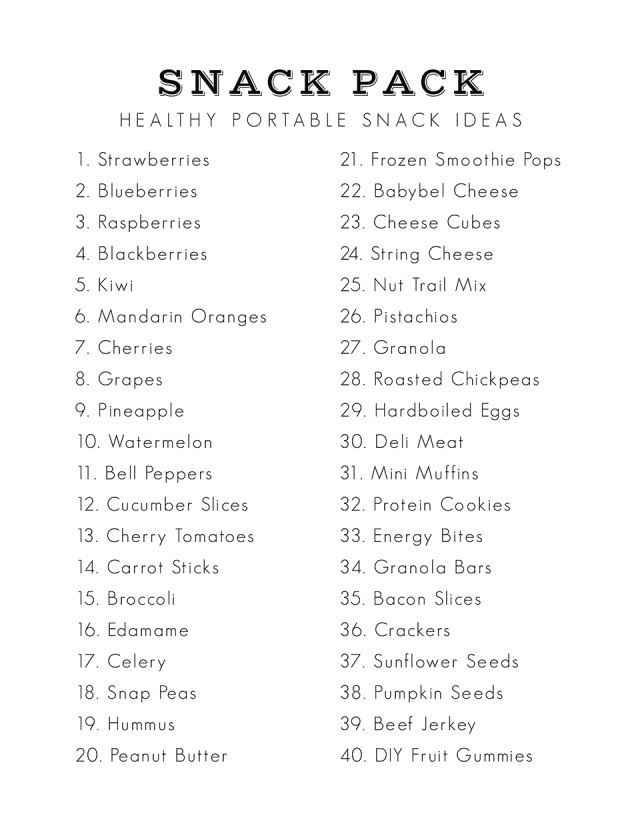 *This post contains affiliate links to the Amazon store created by This Lunch Rox