Breakfast Cookies
They say breakfast is brain food making it the most important meal of the day. Sadly, mornings are usually the most chaotic time of day around here and my boys aren't all that hungry first thing in the morning. In order to get some nourishing food in them before they go to school I've discovered that having quick-and-easy breakfasts that they can eat on the go is essential.
Whether it's granola, smoothies, muffins, egg sandwhiches, or breakfast cookies...my goal is to get something in their system that packs a nutritional punch so their blood sugar is stabilized allowing them to stay alert and focused during the school day.
Today I'm sharing one of the easiest and most filling breakfast recipes I currently have in our rotation. These breakfast cookies are a powerhouse combo of protein, fiber, omega-3's so they are very filling. The best part is that they can easily be made ahead of time so they are easy for kids to grab as they are running out the door.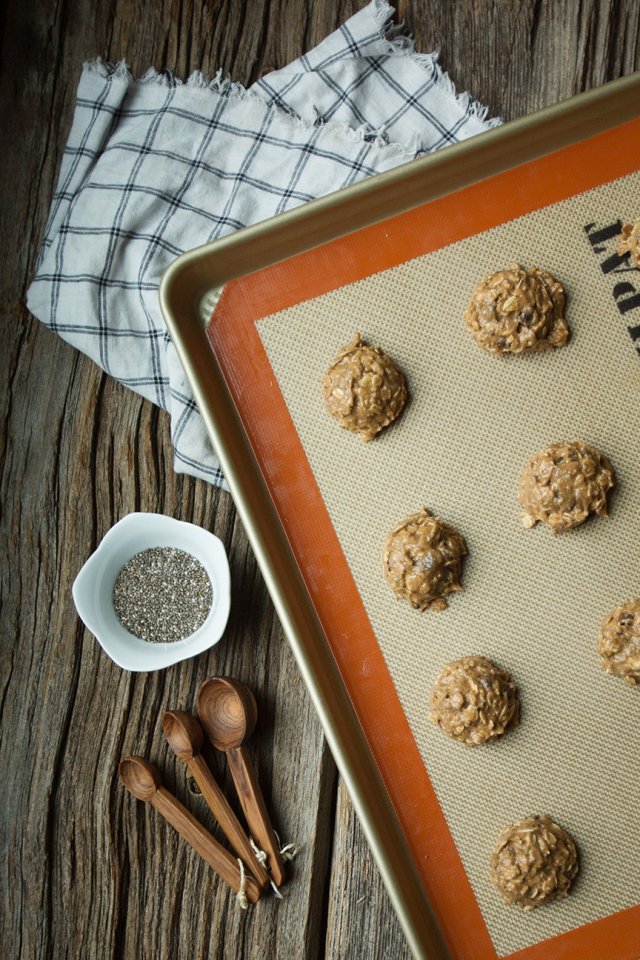 This recipe was adapted from Laura Fuentes' Oatmeal Cookie recipe and I took the lead on my adaptations from Real Food By Dad.
1 mashed banana
½ cup creamy peanut butter (or sunbutter)
½ cup honey
2 teaspoons vanilla extract
1 cup old fashioned oats
¼ cup almond flour
2 TBS ground flax seeds
1 TBS chia seeds
¼ cup vanilla or chocolate protein powder (my boys prefer Jay Robb Chocolate)
2 teaspoons ground cinnamon
½ teaspoon baking soda
½ cup chocolate chips or raisins (my boys prefer chocolate chips)
INSTRUCTIONS
Preheat oven to 350°F. Line a cookie sheet with parchment paper or a silpat mat.
In a large bowl, stir together banana, peanut butter, honey, and vanilla.
In a small bowl, combine oats, flour, ground flax, chia seeds, protein powder, cinnamon, and baking soda.
Stir the oat mixture into the banana mixture until combined. Stir in raisins or chocolate chips.
Using a scoop, drop mounds of dough 3 inches apart on prepared cookie sheets.
Bake for 13-15 minutes or until browned. Transfer to wire racks to cool completely.
Store in an airtight container or resealable plastic bag for up to 3 days. I like to split the batch and keep half in the freezer.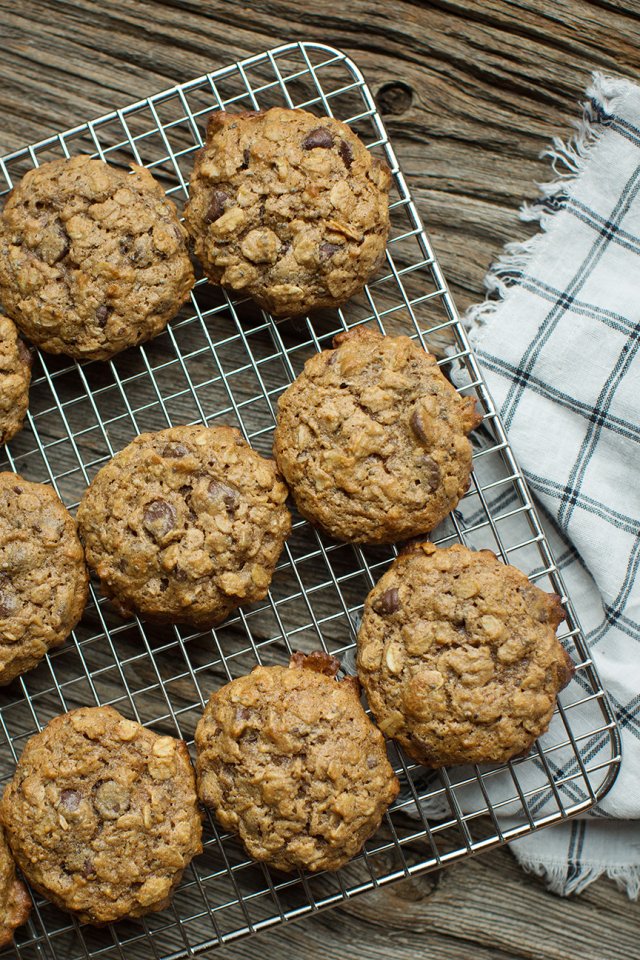 For portion control and to make it a little easier for the kids to grab on the way out the door, I usually package two cookies in a cookie bag. That way if they only want to eat one on the way to school they can keep the extra in the bag for later.