Yogurt Parfaits
A few weeks ago a friend introduced us to Noosa yogurt. After the first taste all of us were hooked! I usually avoid flavored yogurt as it tends to be high in sugar and this brand is really no exception. However, I can appreciate the fact that this particular line of yogurt is made with farm fresh, rBGH-free whole milk (hello healthy fat!) and is sweetened with alfalfa honey.
We all really fell in love with this yogurt so I wanted to find a way for us to enjoy it without it turning into sugar overload. I threw a tiny bit of yogurt into a bowl, added some cut up fruit, sprinkled granola on top and it was pefect! The sugar content in one cup of this yogurt is 32 grams, so cutting it down to a serving size of 1/4 cup helps reduce sugar intake. The yogurt is so filling, especially when combined with the toppings, that 1/4 cup is more than enough for one serving!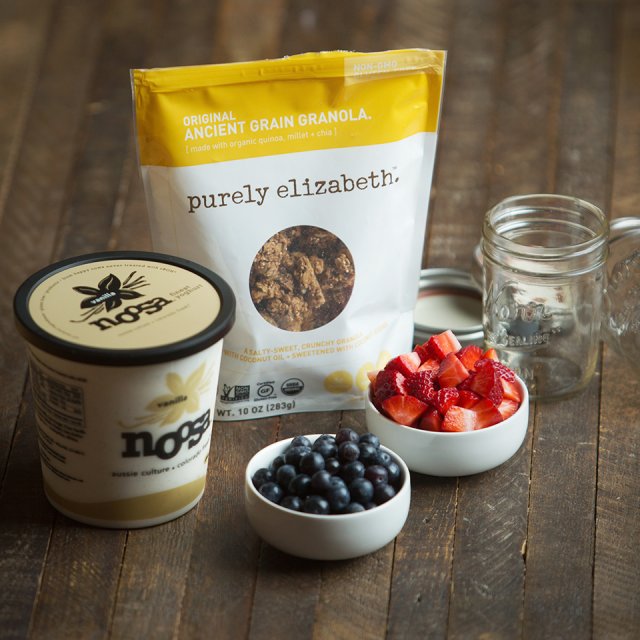 I had both of my boys participate in a taste test where I combined the vanilla flavored yogurt with various fruit combinations. They liked several, but their favorite was the strawberry/blueberry mix.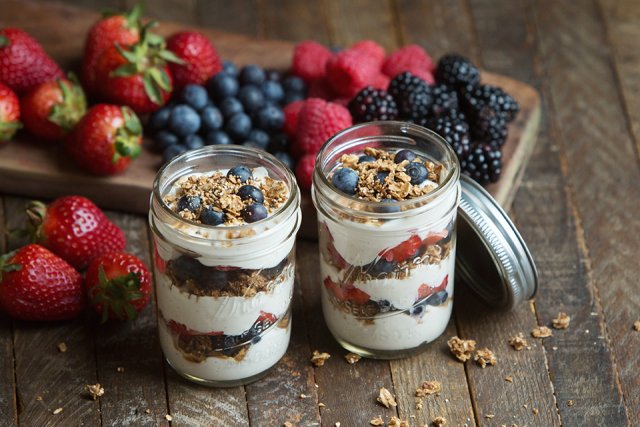 This recipe can easily be thrown together in a small ramekin dish or a small cup...whatever you have handy. But if you want something portable...something kids can grab as they're running out the door or when they get home from school, small canning jars work really well!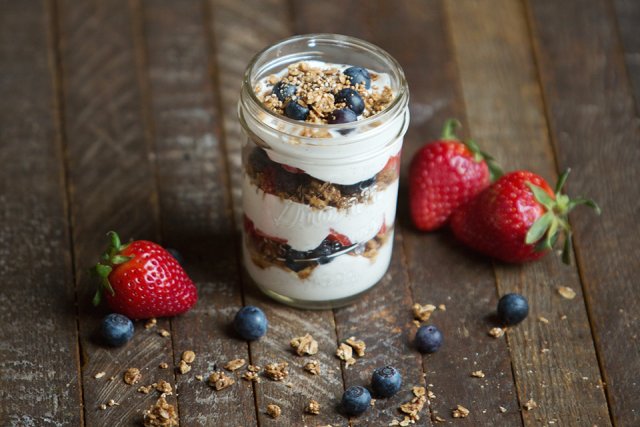 My youngest son is getting braces this week so I made up a batch where I included the granloa in the parfait so it would soften and be easier for him to eat. Otherwise, you can scoop some granola into a little snack size baggy and pour it over the parfait right before you eat it. Mmmmm!!!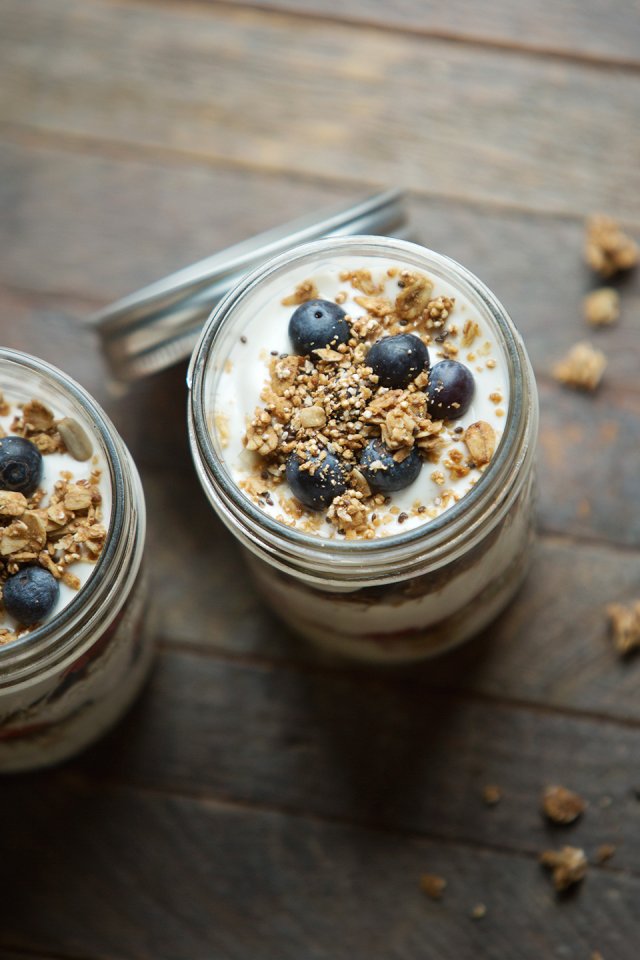 Yogurt Parfait Recipe
1/4 cup Noosa vanilla yogurt
diced fruit
Purely Elizabeth granola (you can find this brand at organic grocerers and at some Target stores)
Layer yogurt and fruit. Top with granola.