Mint Smoothie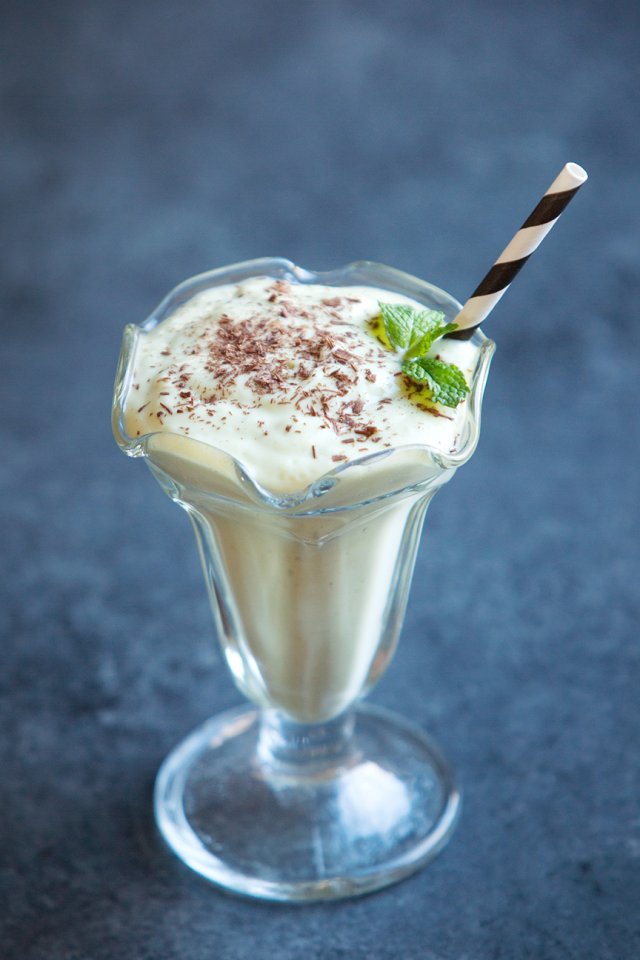 I posted this recipe a long time ago, but all these years later it is still one of my boys' favorites and now it's become a St. Paddy's Day tradition. This is a treat I love making since it is packed with powerhouse ingredients including my favorite fruit- avocados!
There's so much to love about avocados! They are high in omega-3's which help feed the brain and keep it healthy (omega-3's affect dopamine levels which influences mood). Avocados are also full of fiber, low in sugar, loaded with antioxidants and phytonutrients, and they help you absorb nutrients.
Combine the avocados with the other ingredients in this recipe and you have a pretty darn healthy treat! It might not be an exact copycat recipe of a certain fastfood chain's famous green shake (which contains a whopping 96 grams of sugar), but it's a healthier alternative and my boys love it so it works for me!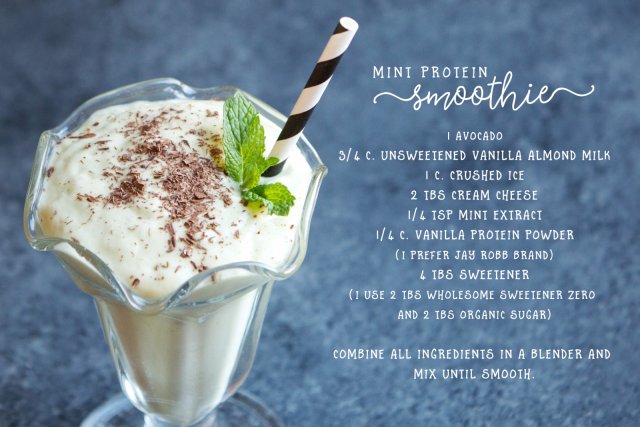 This recipe is adapted from Maria Emmerich, author of Secrets to a Healthy Metabolism!
Mint Protein Smoothie
1 avocado
3/4 cup unsweetened vanilla almond milk (or full fat coconut milk)
1/4 cup Jay Robb vanilla protein powder
2 TBS cream cheese
1 cup crushed ice
*4 TBS sweetener
1/4 tsp mint extract
* I use 2 TBS of Wholesome Sweetener Zero (a natural plant based sweetener) and 2 TBS of organic sugar. This helps cut down the sugar content, but I found the boys are more likely to drink the entire smoothie when I include a bit of regular sugar as well.
Place all ingredients in a blender and blend until smooth. Top with shaved chocolate or sprinkles!
Makes 2 servings.