Eggs On-The-Go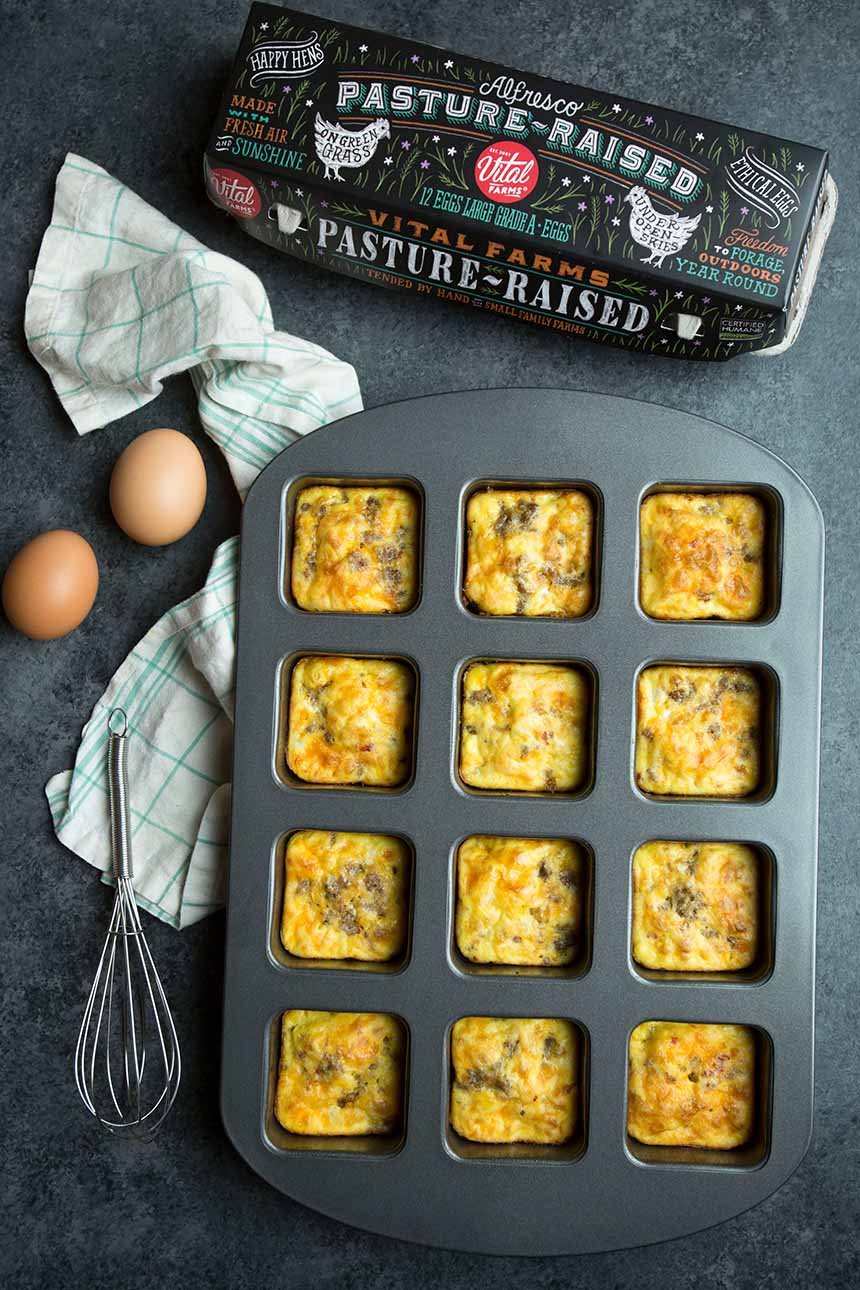 Good morning! They say breakfast is the most important meal of the day, but I've also found it to be the most challenging. In the morning rush to get the kids out the door, it's pretty tempting to reach for the cereal box or a breakfast bar. Which is why I'm always on the hunt for quick-and-easy, grab-and-go breakfast ideas. These baked egg cups are perfect for busy mornings when you don't have time to cook! They can be made ahead and warmed up for those mornings you need something fast & healthy. The best part is that they are loaded with protein and healthy fats so it's a good way to start the day!
My favorite thing about these egg cups is the ingredients can be modified to satisfy your pickiest eater. I like to add fresh seasonal veggies, sausage, and a variety of cheeses. The sky's the limit!
Baked Egg Cups:
8 eggs
1 cup shredded cheese
1/2 lb breakfast sausage or crumbled bacon
salt & pepper to taste
Preheat oven to 350 degrees. Brown the breakfast sausage or bacon. Beat eggs in a bowl. Mix in cheese, meat, salt & pepper (along with any other ingredients you want to add). Fill muffin tins 2/3 full. Bake for 30 minutes. Store in an airtight container in the refrigerator.