Energy Bites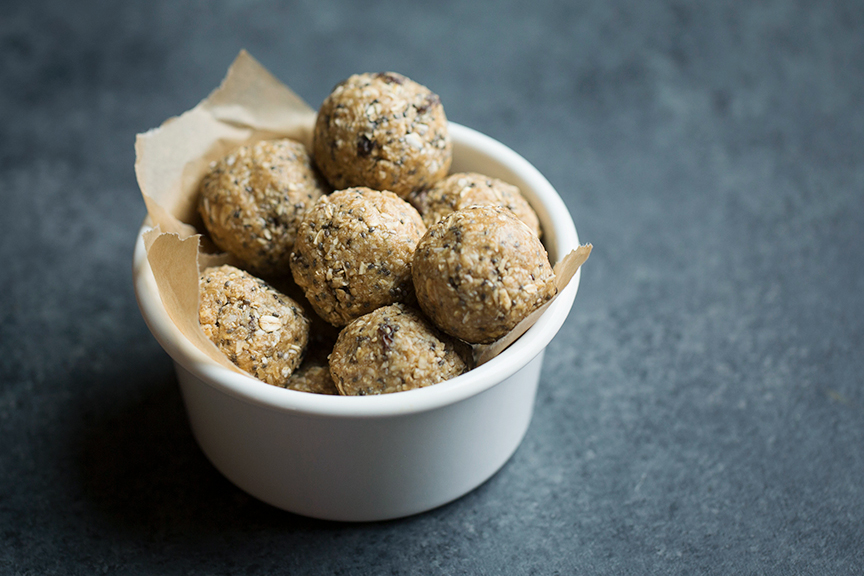 One of the biggest adjustments for me this year with our oldest son in high school was the transition to after school practices. When my boys were younger most of their activities were in the evening which meant they had time to come home and eat, do homework, etc... before heading out the door. Now, practices are held shortly after school gets out and if you have boys I'm sure I don't need to tell you that they are usually H-U-N-G-R-Y at the end of the day. That's the last thing I want for them heading into a sports practice.
It's been a challenge to find a good snack option, especially knowing it's ideal for athletes to eat a combination of carbs & protein before a workout for sustained energy and to help with muscle recovery. The key was finding something that was portable and bite-sized so the boys can eat them on the go, but also packs a nutritional punch. These energy bites fit the bill and they've definitely become a staple around here!
The bites are loaded with healthy fats and omega-3s, and the blend of protein and carbs provide a good source of pre-workout nutrients. The best part is that they can be made with a variety of mix-ins so you can change them up so your kids don't get bored with the same flavor!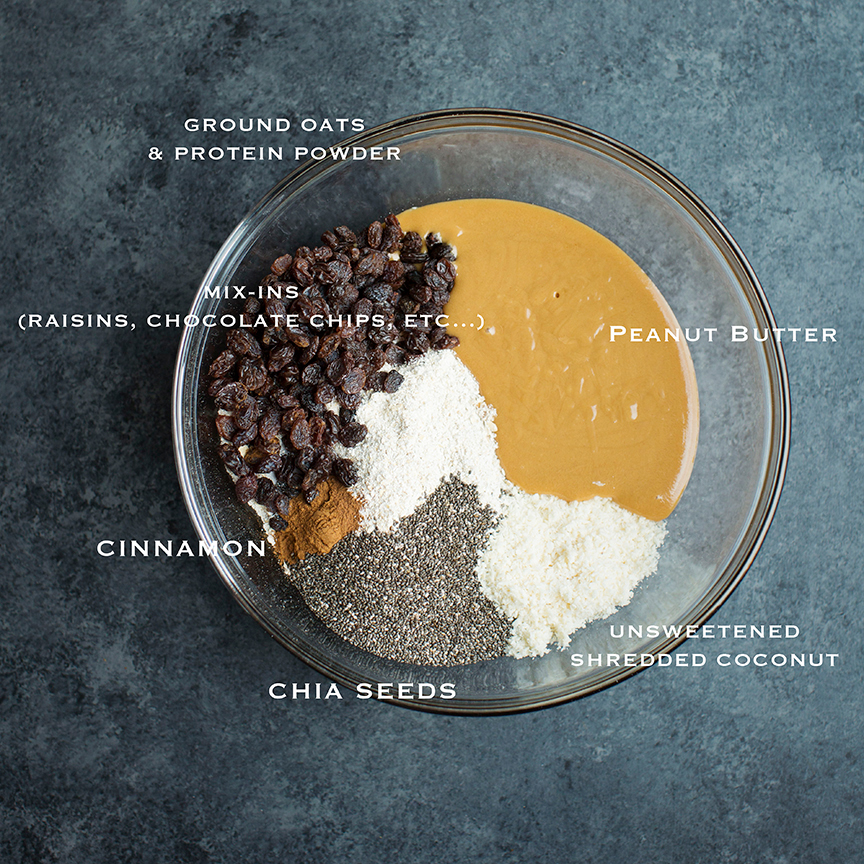 Ingredients
1/2 c. honey
1/2 c. creamy peanut butter (sunbutter might be a good option if peanut allergies are a concern)
1/2 c. honey
1/2 tsp vanilla
2 3/4 c. whole oats (I grind mine until they are fine as it helps with the texture of the bites. If you want to omit this step use quick cooking oats)
1/4 c. vanilla protein powder (chocolate protein powder tastes good, too!)
3 TBS. chia seeds
1/4 tsp salt
1 tsp cinnamon
2 TBS. unsweetened shredded coconut
1/2 c. mix-ins (raisins, dark chocolate chips, dried cherries, M&M's, etc...)
Melt honey and peanut butter on the stove over low heat. Once melted, add vanilla and stir to combine. Mix together ground oats, protein powder, chia seeds, cinnamon, coconut & salt. Add peanut butter mixture to the dry ingredients and stir until thouroughly combined. Stir in mix-ins. (If using chocolate chips let the peanut butter/honey mixture cool slightly before adding in the chocolate.) Use a scoop to form the mixture into balls. Store in an airtight container for up to a week.