Mercy...
Last time I shared some books my oldest son has read and loved so today I thought I'd share a series my youngest son adores...The Mercy Watson series by one of our favorite authors Kate DiCamillo. This series features a charming little pig named Mercy Watson who can't get enough hot, buttered toast. The bright, colorful illustrations along with the funny story lines have definitely captivated my little man and keep him moving from one book to the next. This is a GREAT series for beginning readers in Kindergarten or 1st grade...I've even caught my 3rd grader re-reading these a time or two!
When we found out that the Minneapolis Children's Theatre was performing "Mercy Watson to the Rescue" we knew we had to take the kids. So tonight we'll head downtown and watch what I'm sure will be a play filled with hilarious antics by Mercy himself. If you're in the Minneapolis area you can reserve tickets with the Children's Theatre HERE.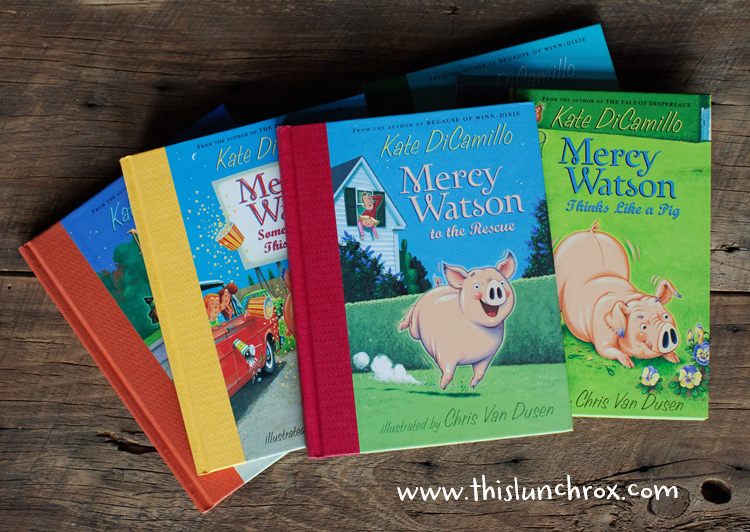 In honor of tonight's Mercy Watson performance I made a pig-themed lunch which includes: ham/cheese pig sandwich, string cheese, pumpkin chocolate chip muffins, strawberries/grapes, two squares of dark chocolate (the lunch box is the Planet Box lunch box available at Pottery Barn Kids)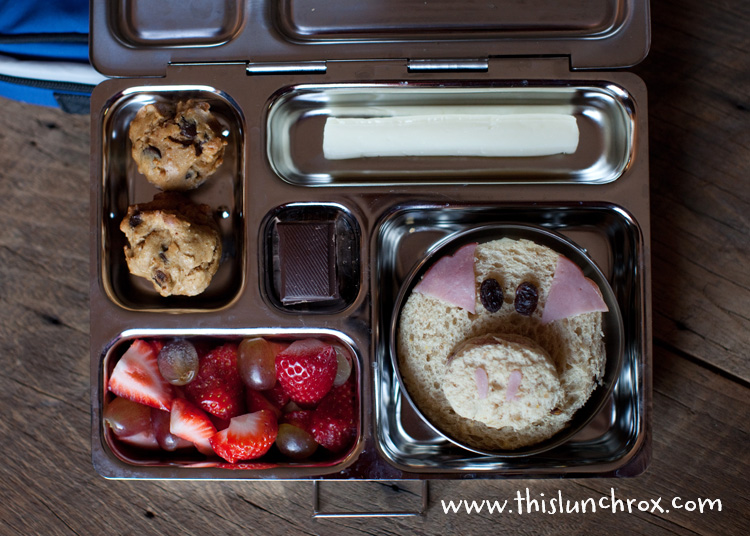 One thing I love about the Planet Box is that it comes with lids for the small containers. I put the sandwich together using butter to adhere the small pieces to the bread and then put the lid on the sandwich. The nose of the pig was snug up against the lid which will definitely help keep the sandwich in place. I'm a little worried about the eyes not making it, but oh-well...my son will get the idea.