Mouse Munch...
Over the past few weeks my son has been reading books that all seem to have a common theme...can you guess what it is by looking at this picture of books I collected from his nightstand: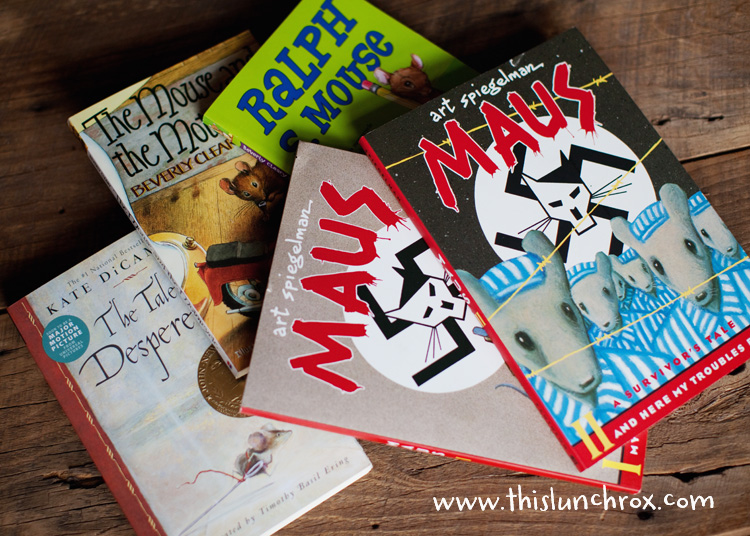 That's right...MICE! I don't think this was intentional as there have been other books about football, hockey, dogs and beasts mixed in as well. However, I couldn't help but laugh at how many of the books had a "mouse" as the main character. All of the titles shown above are WONDERFUL books and I would highly recommend any of them for 2nd & 3rd graders. The Maus booksare deep as they are about theHolocaust, but they very well written and it's thoughtful way to introduce young children to this historical event.
So without further ado...a mouse-themed lunch: nitrite free BLT sandwich, white American cheese with circles cut out to make it look like swiss cheese, hard-boiled egg "mouse", strawberries, celery. I also included an almond flour cookie in a little bag in his lunch box for desert.