Read Across America
Today isNEA's Read Across America day. This is an annual reading awareness program that calls for every child to celebrate reading on March 2, the birthday of children's author Dr. Suess. Last year I posted a lunch inspired by the beloved Theodor Giesel (a.k.a. Dr. Suess) himself in honor of the special day. However, given the recent passing of beloved author, Jan Berenstain, I decided to forgo a "Suess-themed" lunch today and instead create a lunch to celebrate Berenstain's contribution to children's literacy.
When I was growing up Berenstain Bear books were a staple in my home and I can still recall how proud I was when I was able to read "The Spooky Old Tree" all on my own. That was really when my love for reading began! As a former teacher and avid reader I hope to instill a love for reading in my own kids. Over the years we've built quite a library for the kids and The Berenstain Bear books make up part of that collection. I love the the illustrations, story lines and lessons about kindness, courage, tidiness, etc... Because the authors used simple language and illustrations I have found these books help my kids see the connections between the words and the stories which is incredibly important for emerging readers. The Berenstain's have certainly provided a strong reading foundation for myself, my boys and many, many children around the world.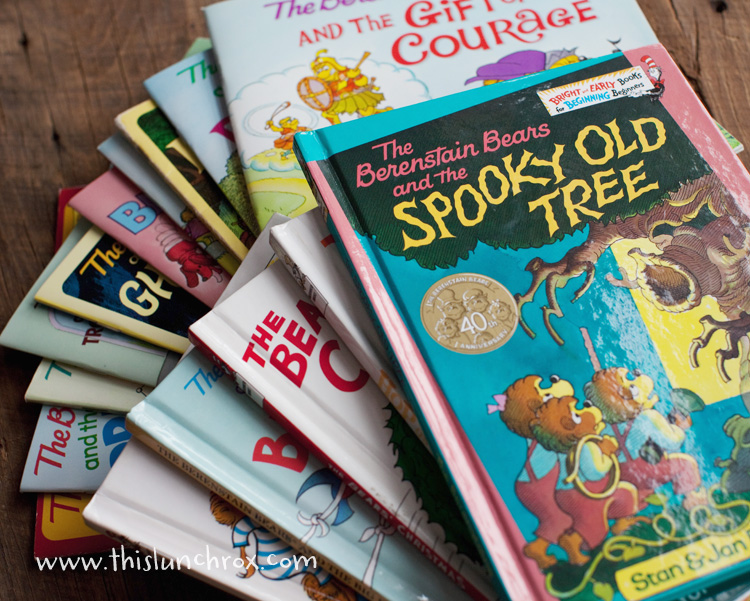 Today's Berenstain Bear lunch includes: ham/cheese sandwich, grapes, dark chocolate almonds, string cheese, cucumbers, chia seed cookies(I replaced the brown sugar with 1/2 c. of Wholesome Sweetener Erythritol which is a natural, plant based sweetener) packed in a Planet Lunch Box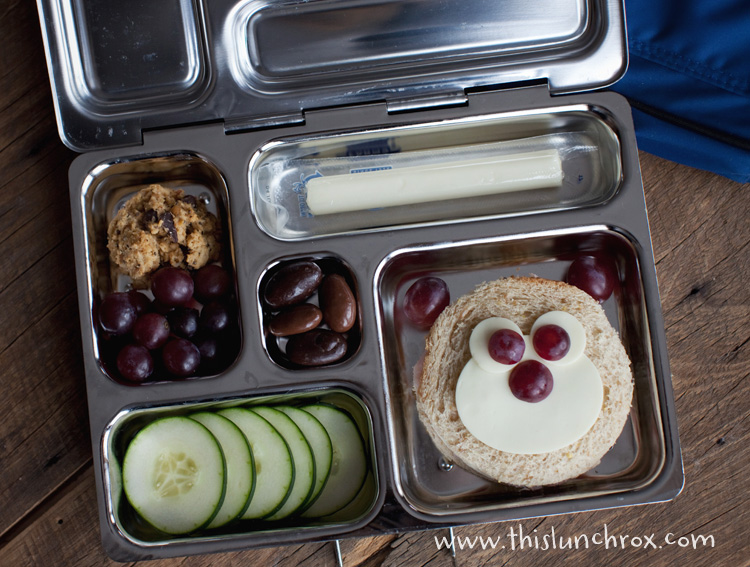 Ironically, as I sat here typing this blog entry both of my boys rolled out of bed and landed in the bean bag next to me and read a few of the books I pulled for this post...a perfect way to start the day! Happy Read Across America Day, everyone!!