Garfield
My kids are going through a phase where they are LOVING graphic novels (a.k.a. comic books). At first I was somewhat reluctant to let them forego chapter books for comic books, but if you've been following my blog for a while you probably already know that I try to give my kids as much ownership in what it is they're reading as I can. I've learned over the years that it's a critical component of building my kids' love for reading. As the boys dove into graphic novels it seemed I couldn't keep their nightstands stocked fast enough. Thank goodness for our local library where we've checked out an average of 25 books every other week because the kids go through them so quickly.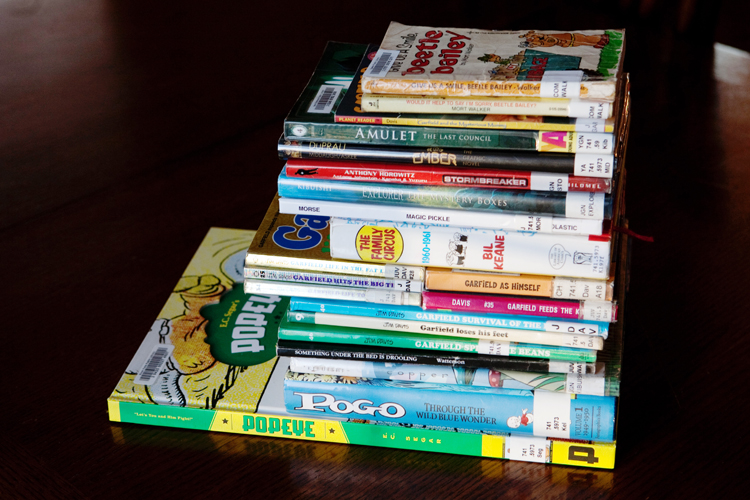 Of all the graphic novels they've read, their absolute favorite is Garfield! There is something about him that the boys find so endearing and it's not uncommon for us to hear them laughing out loud when they're reading Garfield books. As a mom of boys I think it's such a challenge to find books that grab their attention. While we've found a lot of great chapter books, I've not yet found anything that quite draws them in like a great graphic novel. I understand the literary content isn't comparable to a well written chapter book, but I know this is a phase of their reading journey and I intend to take full advantage of their enthusiasm for this genre. If you have a reluctant reader or are struggling to find books for your kids I would highly recommend giving graphic novels a chance! I'll continue to add some of my boys' favorites on my Amazon site HEREso stay tuned!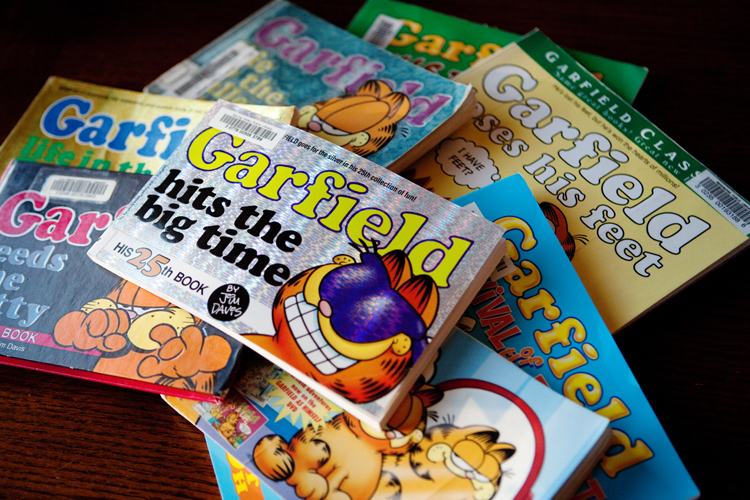 We have a late start school day today which provided me with a little extra time to put together a "fancy" lunch. I thought I'd make a Garfield themed lunch in honor of their favorite book series at the moment. This lunch includes: turkey sandwich with cheese accents, Ellsworth cheese curds, carrots, chia seed cookies, strawberries and grapes all packed in a Planet Lunch Box.