Book Hunt
If you've been following my blog for a while you know that children's literacy is something I'm truly passionate about. You also probably know that our oldest son was somewhat of a reluctant reader in his early elementary years. I've written a lot about some of the strategies and tactics we've used to help him and now that our son is in 5th grade I'm happy to report that he has learned to love reading!
One thing I've learned throughout this process is that it really does work best to let him take ownership in the books he's reading. He has developed a pretty strong sense of the types of books he's interested in...namely books with adventure/thriller/survival/mystery themes. He does a good job of finding books at the school library, but I also do my best to search for new titles within those genres as well. While I research a lot online some of the best book recommendations, not surprisingly, have come from friends who have boys. It has been a huge help to know what other boys my son's age have enjoyed and it helps me keep our bookshelves stocked with lots of options.
Simply stocking his shelves with books I *think* he will enjoy has helped tremendously. He rifles through the shelves until he finds something that catches his attention. If he starts reading a book and he doesn't find it interesting...he moves onto the next without any argument from me. I've learned to expect that he'll go through phases where he'll read books with complex characters and plots one week and the next he's back to comic books and fact books. The fact of the matter is that he finally loves reading and we no longer have to set the timer to ensure he's getting in his required reading minutes and that's really what it's all about.
I'm sharing this post just in case any of you have reluctant readers. Just know that all the effort you put into finding books your child might enjoy will pay off eventually!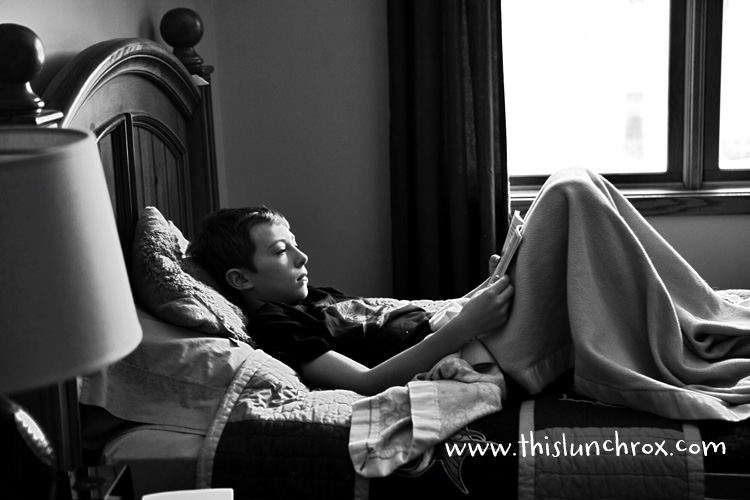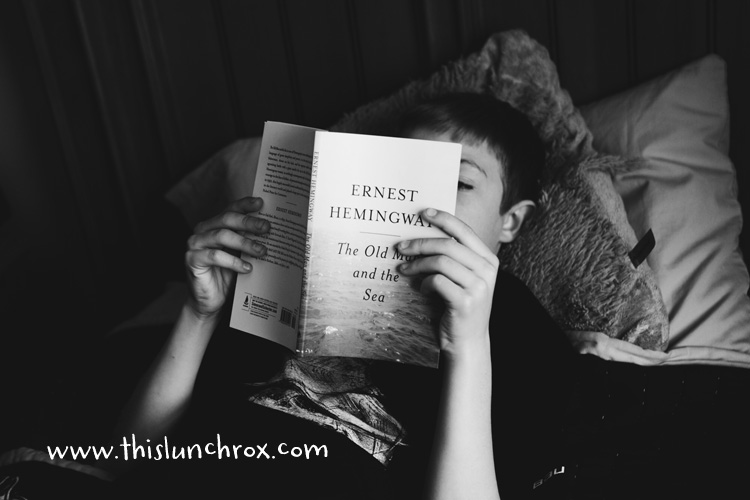 Here are some of my son's favorite books...I thought I'd share if you're looking for ideas! He's read so many great books this year and I couldn't list them all here, but I will continue to add these titles to my Amazon list HERE if you're interested in browsing through the titles.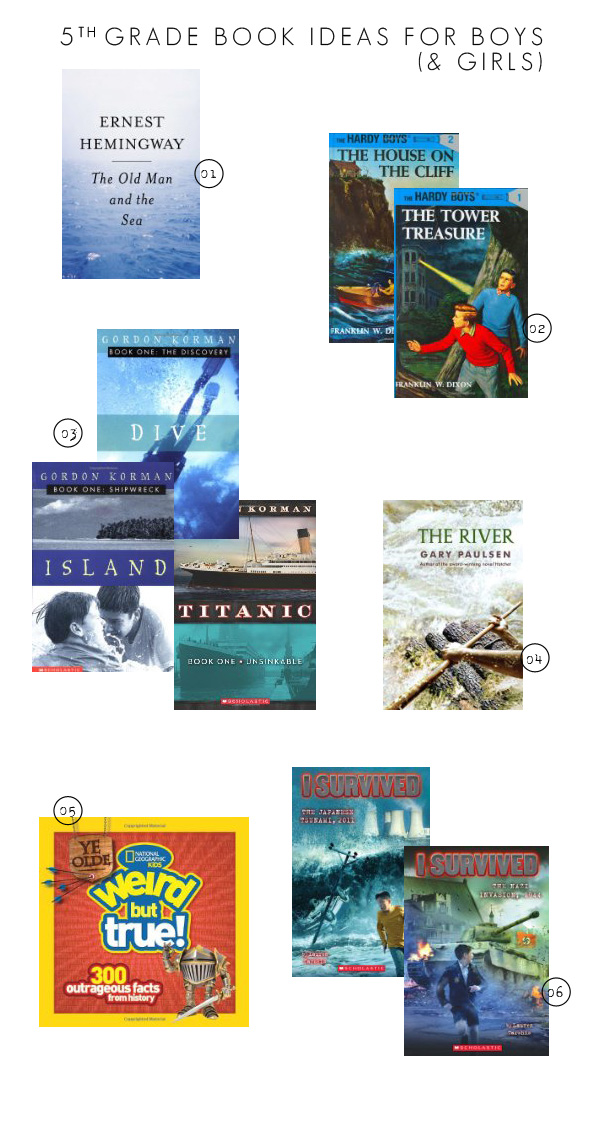 1) The Old Man and the Sea 2) The Hardy Boys Series 3) The Dive Series (Gordon Korman has several adventure series: Titanic, Island, Everest, etc..and my son has loved all of them!) 4) The River 5) Weird But True: History Facts 6) I Survived
A few more worth noting!
- Gregor the Overlander Series