Protein Puppy Chow
We are in the midst of hockey season up here in the northwoods and I'm gearing up for a big weekend between rinks. Our youngest son is in a tournament and our oldest plays in several games around the Twin Cities. On weekends like this I like to prep a lot of on-the-go snacks in an attempt to avoid concessions as much as possible. One of my boys favorite snacks is protein puppy chow. It's so easy to make and it's really filling...and it tastes oh, so good! I often double the batch so I can keep some on hand at home and have enough to fill snack bags the kids can grab on the go.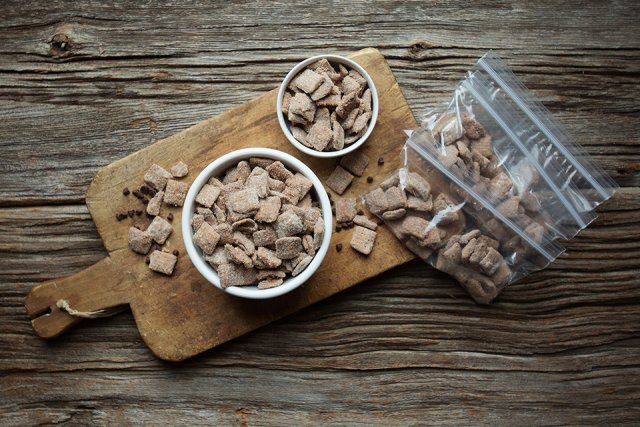 This recipe was modified slightly from a recipe provided by Food Faith Fitness.
1/2 c. chocolate chips
1/4 c. peanut butter (substitute sunbutter for peanut allergies)
1/4 c. honey
1.5 TBS coconut oil
1 tsp vanilla extract
4.5 c. Honey Nut Chex cereal
2/3 c. Jay Robb vanilla or chocolate protein powder
Melt the chocolate, peanut butter, honey & coconut oil in the microwave (10 second intervals, stirring between each one until mixture is smooth). Add vanilla and stir. Pour melted mixture over cereal and stir until combined. Pour protein powder into a large ziploc bag. Add cereal and seal bag, shake until the powder covers the cereal. Store in an airtight container.