Flat "E" Goes to Nebraska...
My son's class just completed a project inspired by the "Flat StanleyBooks" they've been reading in class. Each student made a flattened version of themselves and mailed them to someone who would photograph their adventures in their new environment. My son chose to send his Flat "E" to his Grandma & Grandpa (a.k.a Papa John) in Nebraska. While in Nebraska he got to go with Papa John to work, out for lunch, to a board meeting and even got to ride home in the front seat! Needless to say, Flat E had a fantastic trip to Nebraska and enjoyed spending a full day with Papa John! He will arrive back to school today along with bags Jolly Time popcorn which is made where Papa John lives! Today's lunch was made in honor of Flat E's trip to the Cornhusker State...Go Big Red! Here are a few photos of Flat E on his Nebraska adventure.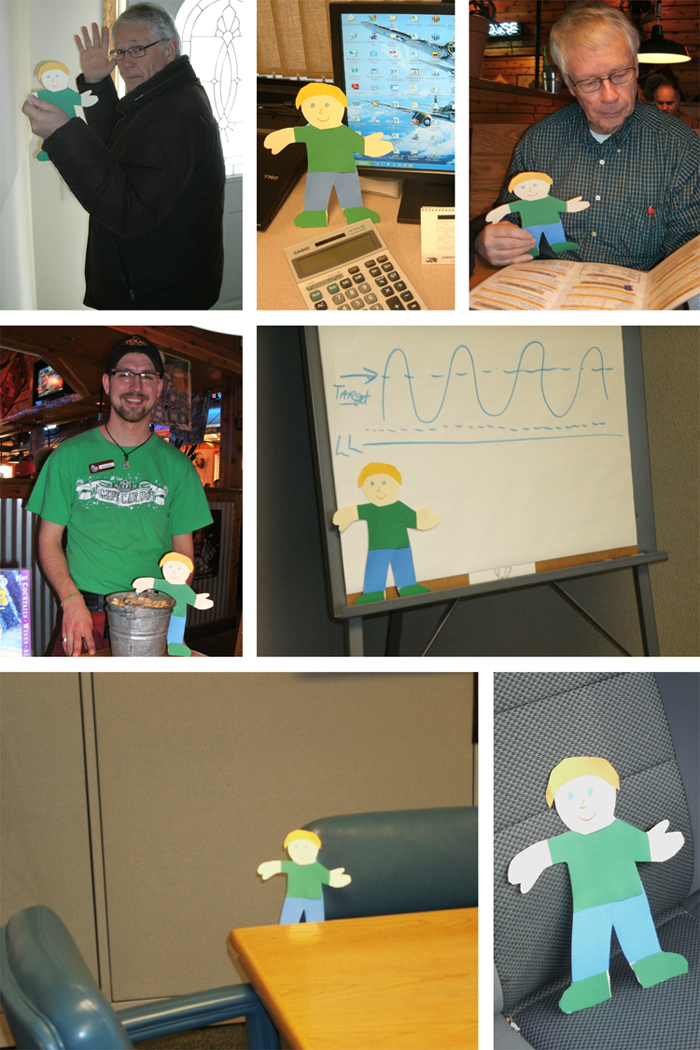 Today's lunch includes: turkey & cheese Nebraska and Flat E sandwiches, cucumber slices, banana, strawberries, Jolly Time popcorn & Trader Joe's alphabet cookies.