Snow...
<Cue "It's Raining, It's Pouring" music> "It's not raining, it's snowing and we are just ignoring..." Yes, that's right...it's SNOWING here in Wisconsin on the 2oth of April! This winter has been brutal to say the very least and my boys are definitely over the snow. They used to get so excited when they woke up to a fresh blanket of snow on the ground. These days, on the other hand, they just moan, groan and mumble about how all they want to do is play ball in the grass and ride their bikes without their snow gear on...I can't say that I blame them! This morning I tried to make a game of it by singing my own little version of the "It's raining, It's pouring" song with my own little twist. As you can see from the lyrics above I was encouraging the boys just to ignore the snow. Instead I said that today we should imagine that we are far, far away somewhere nice and toasty warm. The boys decided we should be in Mexico! It sounded good to me, so that's where we are in our imaginary world today...we are sitting on a warm beach in Mexico with the sun beating down on us right this second. I think our little birdie friend wishes he could join us, but I think he's at least thankful we're providing him with his own little lunch.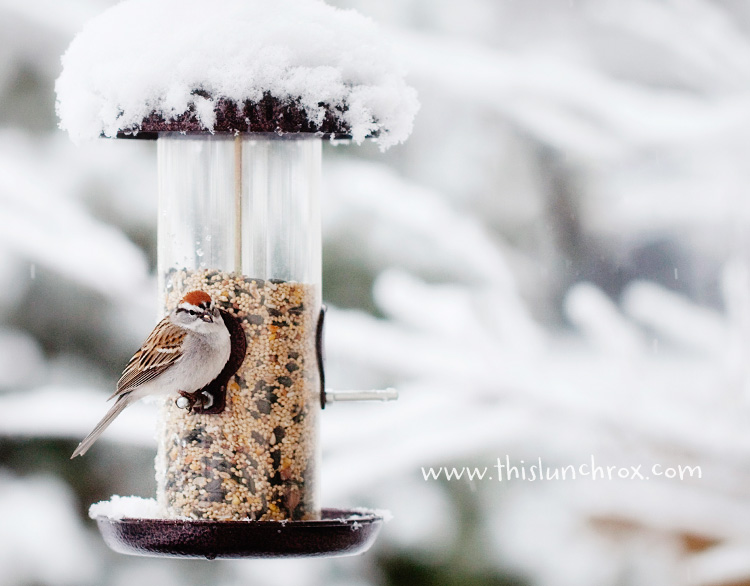 Before I get to today's lunch I put together for our little Mexican vacation I want to take a second to talk about last night's episode of Jamie Oliver's Food Revolution. One of the main themes running throughout this episode was the current epidemic of Type II diabetes in the United States. Rememberthis post where I explained that 1 in 3 children born in the U.S. after the year 2000 will be diagnosed with Type II diabetes before they are 50 years old. Watching his show last night and seeing how much resistance he's being met with by the L.A. public school district makes me wonder just how much sugar and other junk is packed into those school lunches?! It's a scary thought!
O.k...back to today's Mexican-themed lunch includes: homemade taco cups (instructions below), taco meat (grass fed beef & Trader Joe's taco seasoning mix which is gluten free for anyone with gluten allergies), taco fixings, cajun cheese curds, strawberries.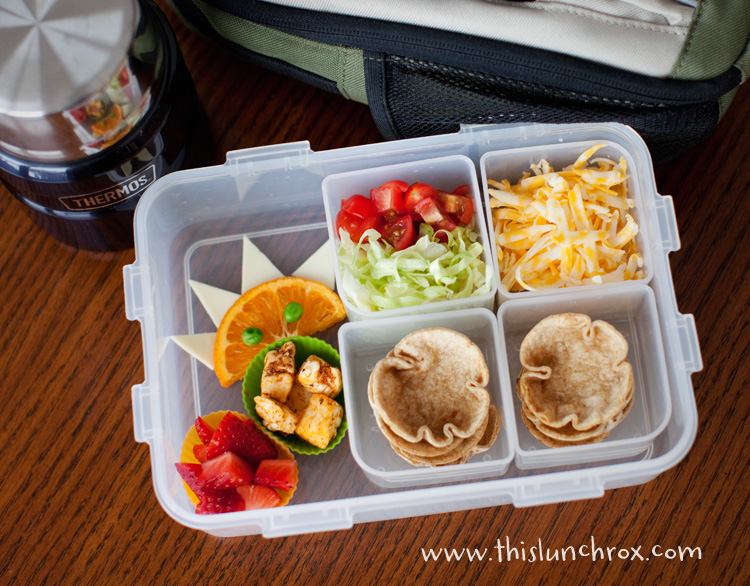 This lunch is packed in a large Lock and Lock boxand 4 small Lock and Lock traysand the taco meat is in this Thermos which is the best one I've found to keep food warm! Here's a little trick I use for keeping food from spilling during transport. I fold up a napkin and place it on top of the food that doesn't sit close enough to the top of the lid to keep it from spilling. This tends to do a pretty good job of keeping food in place.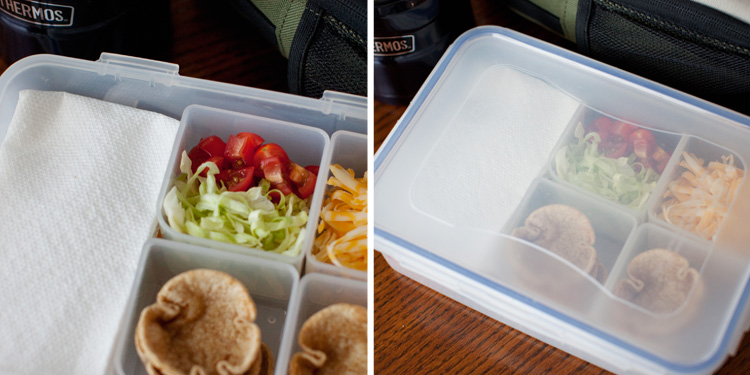 Taco cup tutorial: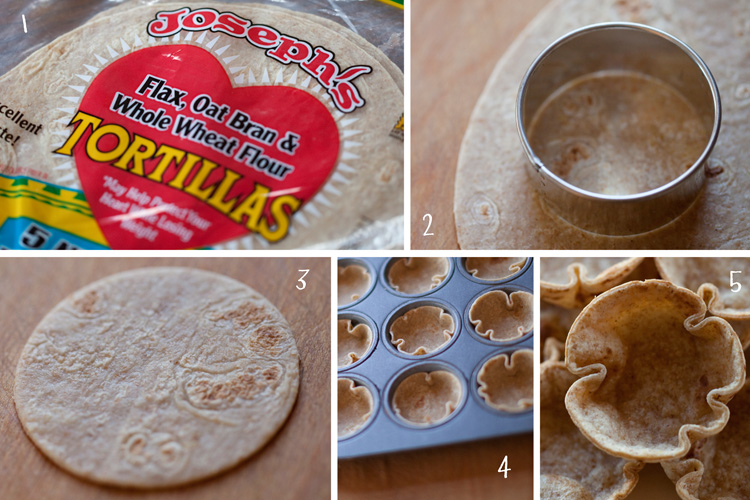 1) Use tortilla of choice (I prefer Joseph's Flax, Oat Bran & Wheat Flour Tortillas)
2) Use a circle cookie cutter or biscuit cutter to cut the tortilla
3) Place the circles into a mini muffin tin and spritz with olive oil and sea salt
4) Bake for 7-9 minutes at 350 or until cups are crispy