Tank...
I'm thinking there are quite a few moms of boys out there who will be able to relate to a current phase my kids are going through right now...Army guys! For the past few weeks they have been playing army guys, drawing army scenes, building army forts...it's all things Army around here.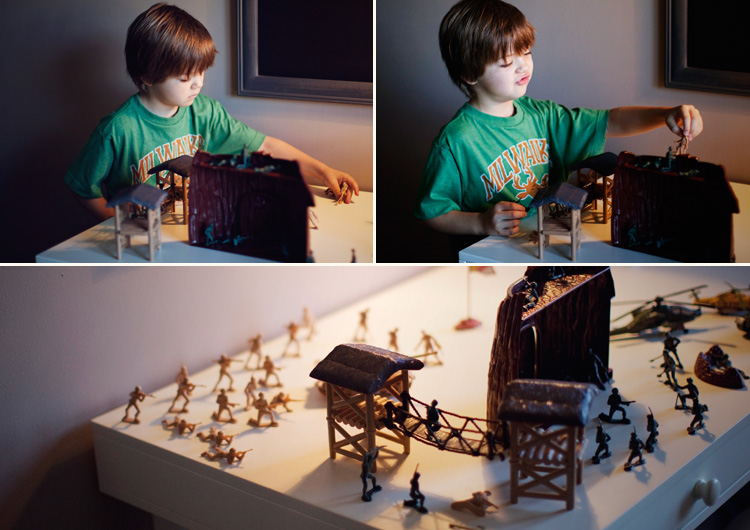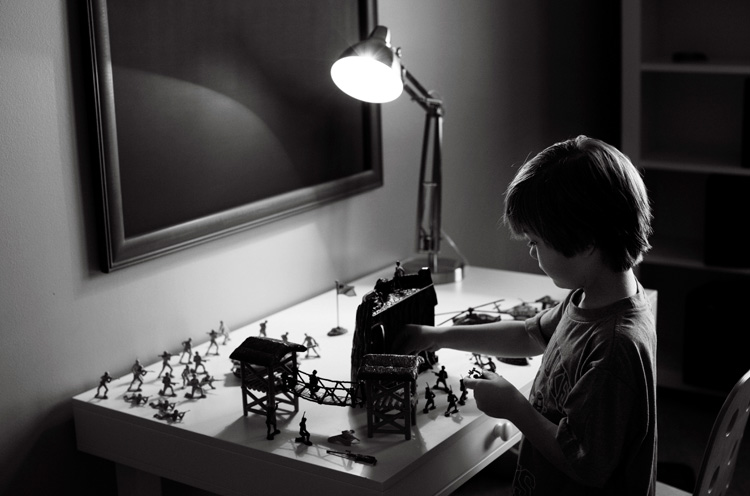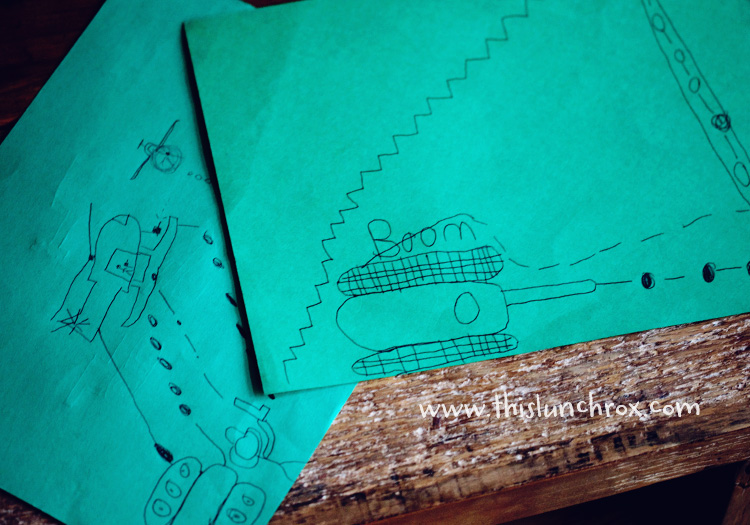 I found this camo bag on Etsy and knew it would be a great piece to add to my growing collection of lunch-making supplies. It turned out to be the perfect accompaniment to today's "tank" lunch.
Today's Army tank lunch includes: turkey/cheese tank sandwich with cucumber wheels and top, chocolate almonds, colby cheese, carrots, almond flour/chocolate chip mini cookies (in the green camo bag):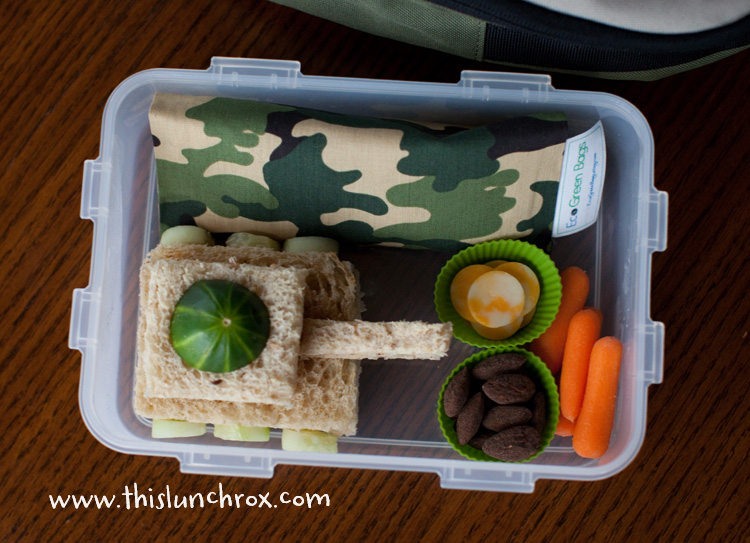 Just before my son walked out the door with his lunch today I had this sinking feeling that perhaps he would get in trouble for having a "gun" in his lunch box so I took the shooting strip off of the sandwich. Better safe than sorry, right?!!