Monday Morning
It's been a while since I've written a "Monday Morning"post and since my son is off on a hiking field trip with his class today I thought it would be a good day to share a breakfast. If you've been following my blog you probably remember that it's important to me to start each day with a meal that's high in protein and fiber.
Studies show that children who eat diets rich in fiber and protein perform better in school than those who consume diets low in protein and high in sugar. Not only does protein and fiber take longer to digest than high sugar foods, but they also supply essential amino acids that combine to form proteins that are essential for managing the neurotransmitters in the brain. So the bowl (or two) of cereal I was feeding my boys before transitioning to a healthier lifestyle not only contained at least a days worth of sugar, it also had very little protein or fiber to keep him going throughout the school day. My goal now is to feed my kids a breakfast that will sustain their energy levels and keep their blood sugar stable on a daily basis.
Yesterday, as part of my "Sunday bake-a-thon" I made a batch of cinnamon streusel muffins knowing they would be great as a side dish with dinners throughout the week and would serve as a great breakfast option. Not only are they healthy, but they made the house smell so good!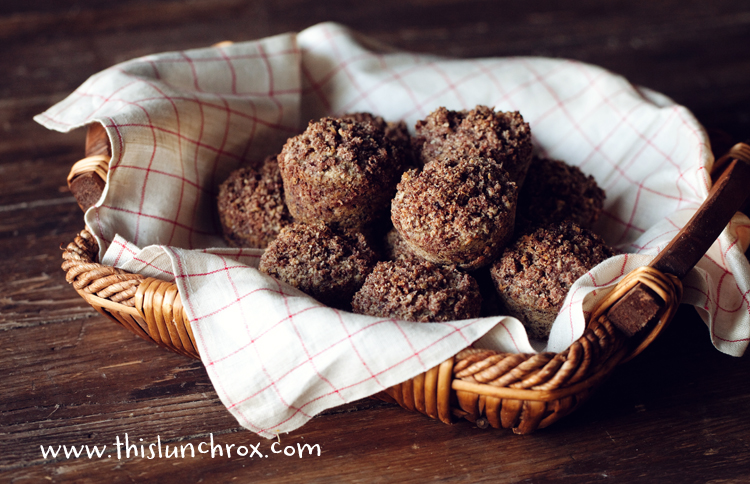 Cinnamon Streusel Muffinsrecipe by Maria Emmerich
Muffin Batter:
2 cups hazelnut meal (or other nut)
1 cup freshly ground flaxseed
2 tsp aluminum free baking powder
1/4 tsp Celtic sea salt
1 tsp cinnamon cupSwerve(or Erythritol)
1 tsp stevia glycerite
2 tsp vanilla extract
1/2 cup unsweetened almond milk
1/4 cup coconut oil or butter, melted
4 eggs
Streusel:
1 cup hazelnut meal (or other nut meal)
1/4 cupSwerve(OR erythritol)
tsp stevia glycerite
1 TBS cinnamon
1/8 tsp Celtic sea salt
1/4 cup chilled butter
Preheat oven to 350. Grease muffin pan. In a mediums sized bowl, mix streusel ingredients until crumbly. Set aside. In another bowl, mix all muffin batter ingredients together. Put a thin layer of muffin batter into each muffin cup. Add a tablespoon of streusel, top with another layer of muffin batter, then top this with the remaining streusel. Bake for 18-20 minutes or until set. Let cool and enjoy! Serves 12.
Another one of my boys absolute favorite breakfast "treats" is our Pumpkin Cheesecake Shake. This concoction is a fall staple and has been great not only for breakfast, but it also makes a great after school snack before we are off to football and hockey practice. Because it is loaded with protein and healthy fat the drink alone can sustain them and keep them from feeling hungry until we get home for dinner.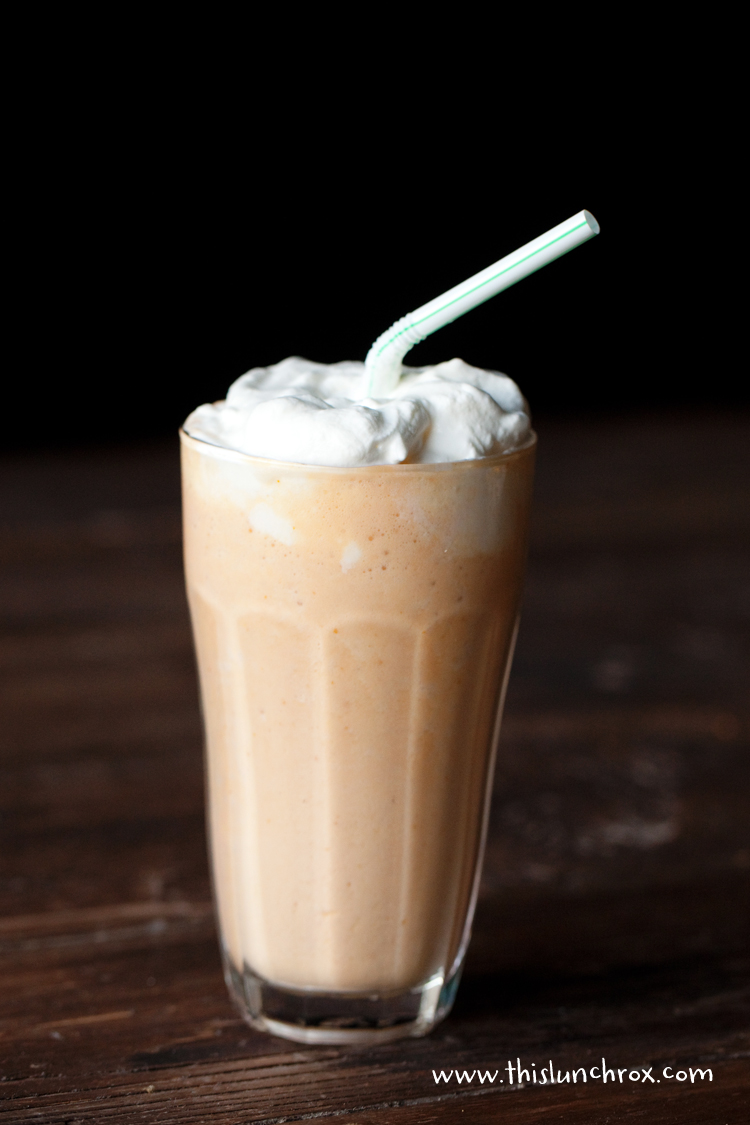 Pumpkin Cheesecake Shake by Maria Emmerich
1 cup unsweetenedvanilla almond milk
1/2 cup canned pumpkin
2 oz cream cheese or coconut cream
2 TBSSwerveor 1 tsp stevia glycerite (or more to taste)
1 scoop Jay Robbvanilla wheyoregg white protein
1 cup crushed ice
Place all ingredients in a blender, blend until very smooth and enjoy! (I usually divide this between my two boys and it's just enough for both.)
Today's hearty protein & fiber packed breakfast includes: cinnamon streusel muffins, pumpkin cheesecake shake (topped with homemade whipping cream), scrambled eggs